One minute read.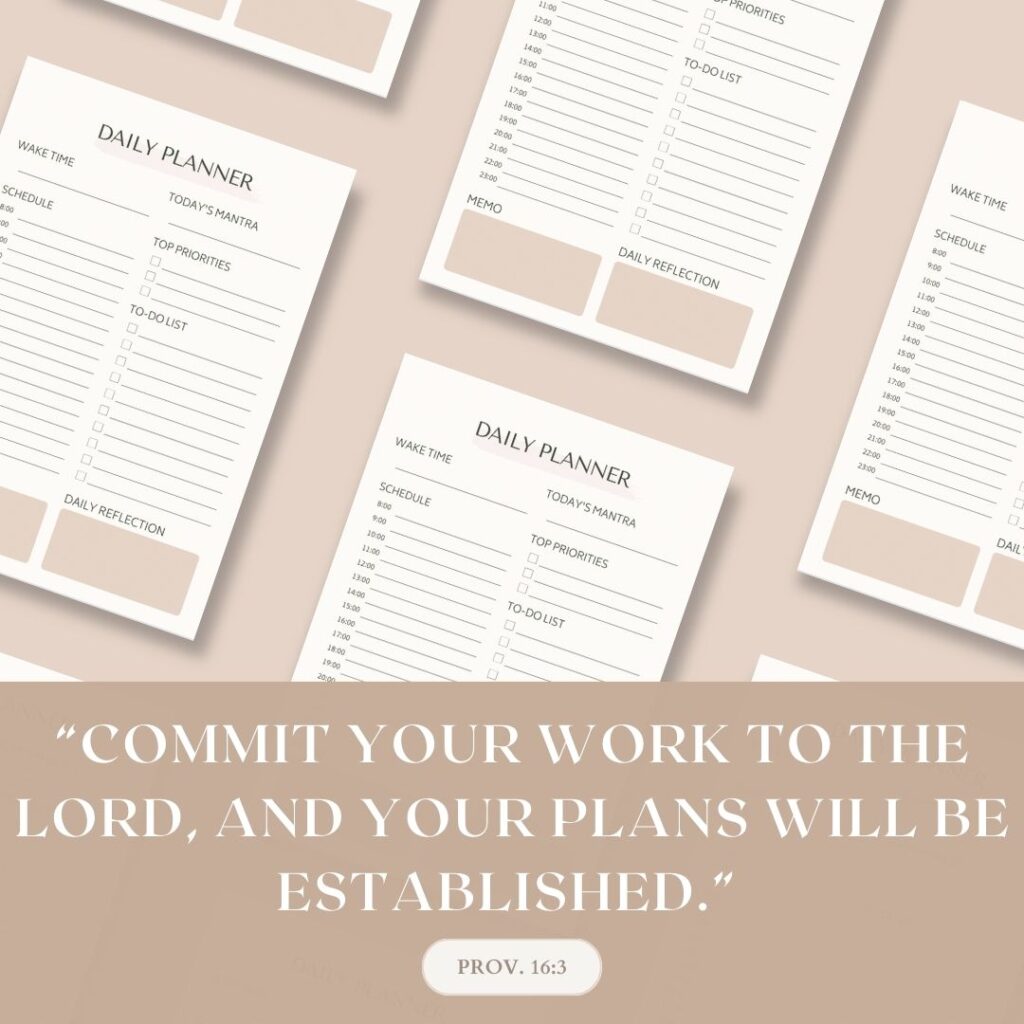 Daily Reading: 2 Samuel 9:1-11:27, John 15:1-27, Psalm 119:49-64, Proverbs 16:1-3
Daily Verse: "Commit your work to the Lord, and your plans will be established." Prov. 16:3
Committed plans.
"Commit" means "roll" and refers to complete dependence on God. The visual representation means rolling one's burdens onto the Lord.
"Commit your way to the Lord; trust in him, and he will act." Psalm 37:5
David uses the same word in Psalm 37, and we know the slayer of giants relied heavily on God for his victories. The King only got in trouble when he took his eyes off the Lord, just like we do. Now, Solomon shares the same wisdom as his father. Roll your burdens onto the Lord, and he will take care of the rest.
For years, I've written this scripture in my journal at the beginning of the week as I prayed over the appointments on my calendar. Not until writing this devotional did I know the true meaning of the word commit. But I know God established my plans, dropping some events, adding others, and always leading the way.
Roll your burdens onto the Lord. Pray over your calendars, and let God decide the divine appointments in your life.
Lord, forgive us for not including You in all of our plans. As we roll our burdens to You, let us feel lighter, knowing You will take care of our calendars as we trust in You. Don't let us miss any divine appointments, now or ever. IJNIP. Amen