One minute read.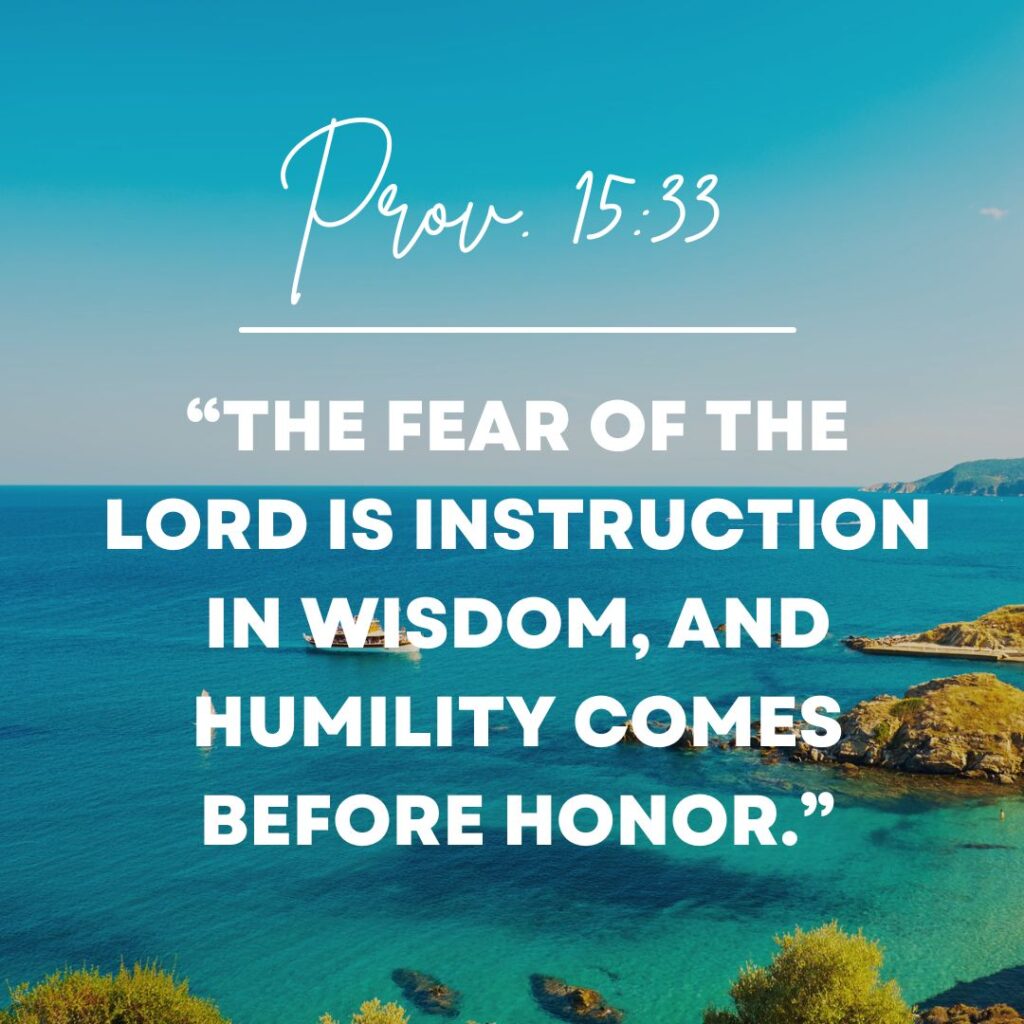 Daily Reading: 2 Samuel 7:1-8:18, John 14:15-31, Psalm 119:33-48, Proverbs 15:33
Daily Verse: "The fear of the Lord is instruction in wisdom, and humility comes before honor." Prov. 15:33
Humble submission.
Bruce Almighty, the 2003 film starring Jim Carrey, who gets a crack at becoming God, always makes me laugh. When his character gets tired of answering prayers, Bruce responds "yes" to them. Chaos erupts, and he quickly learns the complications of running the universe. Ultimately, Bruce learns you can't make people love you, not even God.
Many in our world don't love God. Often the reason lies in unanswered prayers that cause deep hurt and confusion. God never promised a pain-free life, but He did promise us the strength to endure the storms.
Humbling ourselves before God and submitting to His sovereignty seems intimidating. Giving up control feels scary, but when we let the Creator lead us, we need not fear where He takes us. With God, we will find honor that only comes from Him.
The Lord doesn't value the things of the world; He loves our hearts. Fearing the Lord leads to wisdom and discernment. Giving our lives to the Creator leads us to eternal joy with Him.
Lord, forgive us for doubting Your decisions. Give us the faith we need and the strength to endure the trials of this world. Let Your peace that surpasses all understanding reign in our lives as we do our best to love You and others. IJNIP. Amen