One minute read.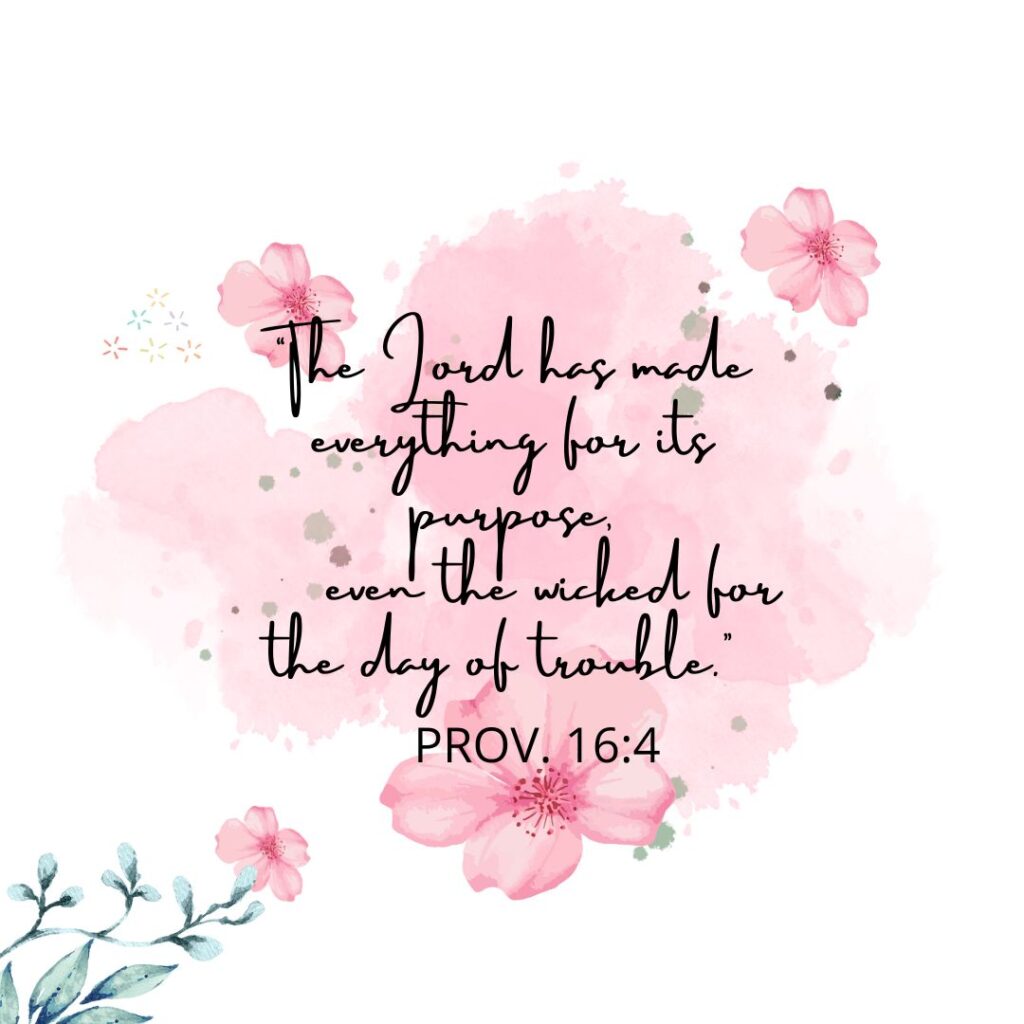 Daily Reading: 2 Samuel 12:1-31, John 16:1-33, Psalm 119:65-80, Proverbs 16:4-5
Daily Verse: "The Lord has made everything for its purpose, even the wicked for the day of trouble." Prov. 16:4
Divine retribution.
Thinking of people receiving God's judgment softens my heart. Watching people walk down wrong paths and make life-altering decisions that will cause pain hurts. 
"What goes around comes around?" my wise mother said when I would question her about why people get away with doing mean things. I did not believe her in my younger years, thinking people got away with their evil ways. But now I realize her wisdom and the sadness that comes with it.
Suffering the consequences of actions happens to everyone. Poor relational decisions, not respecting myself, and seeking instant gratification with the swipe of a credit card all caused me pain. When I began following Jesus and applying His teachings to my life, I found a new purpose, less pain, and hope for a better future.
God created us for a purpose; we will discover it when we walk in His ways. But when we choose to put ourselves before the Lord, pain follows. Jesus came to show us how to live; following Him leads to a life of abundance we can find no other way.
Lord, forgive us for not following You.  As we seek You each day, guide us in the direction You want us to go. Please lead us to our purpose on Earth, and help us fulfill our divine calling. Give us life in abundance as we chase after You. IJNIP. Amen