One minute read.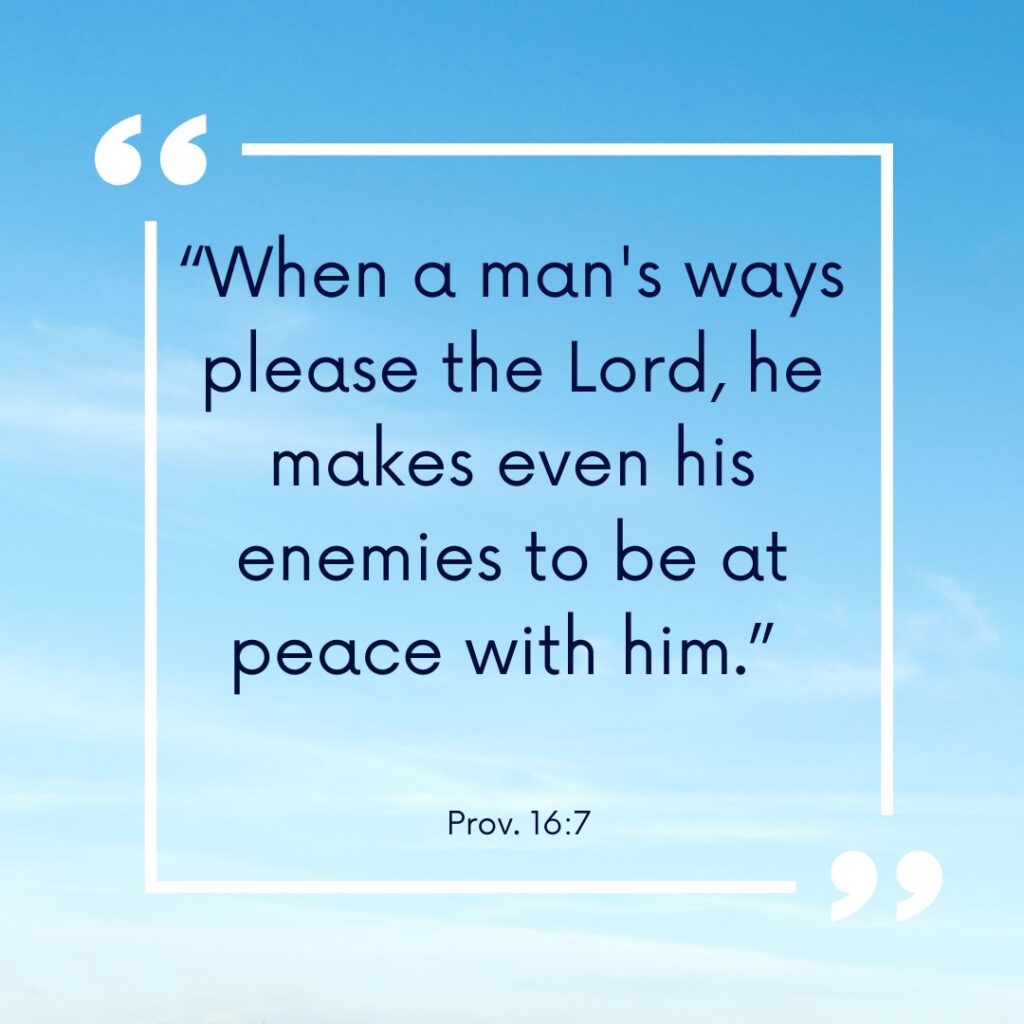 Daily Reading: 2 Samuel 13:1-39, John 17:1-26, Psalm 119:81-96, Proverbs 16:6-7
Daily Verse: "When a man's ways please the Lord, he makes even his enemies to be at peace with him." Prov. 16:7
Peaceful conduct.
Abraham Lincoln, a man of faith, filled his cabinet with his opponents when elected president. Men who openly disagreed with Lincoln became part of his everyday work life, which brought unity back to a divided country.
"The best way to get rid of your enemies is to make them your friends." Abraham Lincoln
Lincoln's actions pleased the Lord, he showed love toward his enemies, and they made peace. Everyone desires love, acceptance, and the ability to express different opinions without feeling rejected and ridiculed.
Jesus loved those who disagreed with Him.  When the rich young ruler couldn't give up his worldly possessions, Christ let him go, allowing the young man free will. We don't have to agree with people to love them.
Living a lifestyle of love and pleasing God invites peace into your life. Loving your enemies helps them become your friends.
Lord, help us to live a life pleasing to You.  Give us the tools we need to love those who disagree with us. Help us pray for our enemies, allowing us to find peace with them. Soften our hearts and give us grace and mercy for all. IJNIP. Amen