One minute read.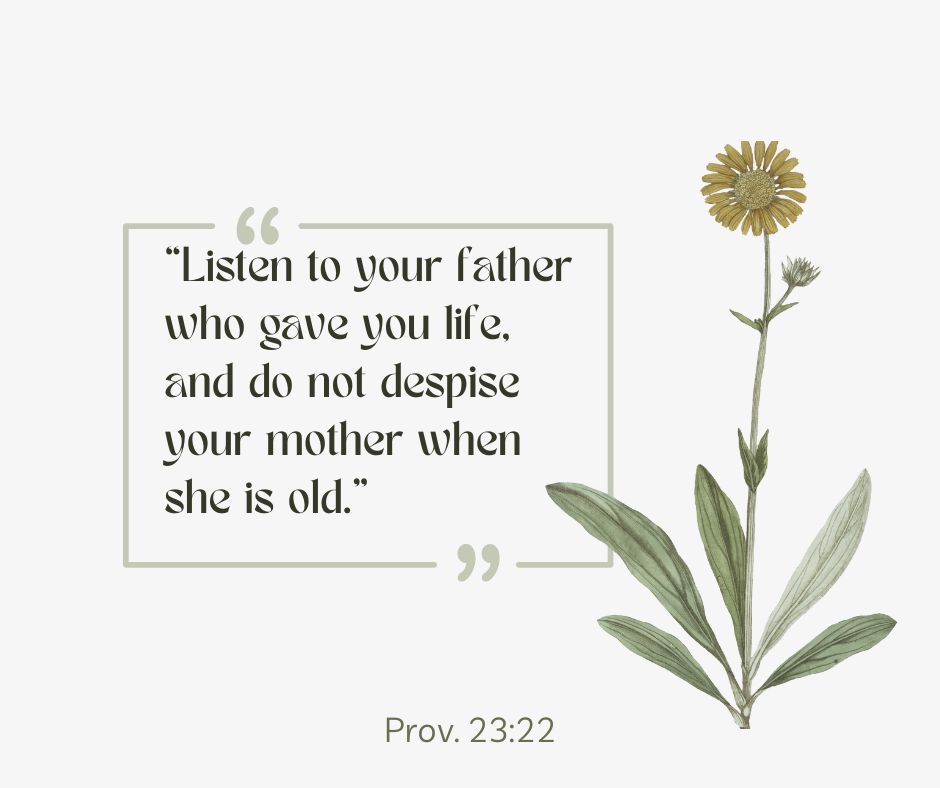 Daily Reading: Isaiah 30:12-33:9, Galatians 5:1-12, Psalm 63:1-11, Proverbs 23:22
Daily Verse: "Listen to your father who gave you life, and do not despise your mother when she is old." Prov. 23:22
Listen well.
Parents have life experiences we don't. Listening to their wise counsel can save us from heartache. Mom and Dad give us advice so we don't make the same mistakes they did. Only if we listen and learn will we avoid the pitfalls.
My parents both reside in heaven now. But I still hear their advice in my head. When doing a task, I hear my dad's words, "If you're going to do something, do it right the first time; that way, you don't have to do it again." And every time I feel impulsive, I hear my mom say, "Stop and think, for Pete's sake." I drove her crazy with my bull in a China shop attitude towards life.
God uses parents to give us life and help us through it. Listening to their advice should make our days easier, not harder. Just like scripture guides and directs us with its wisdom if we read it and apply it.
In life, we will have struggles. But listening to our parents will help us overcome them and persevere on the difficult days.
Lord, forgive us for not listening to our parents. Help us become better listeners as we hear and apply what they say to our lives. Let us become wiser as we follow our parent's directions. IJNIP. Amen