One minute read.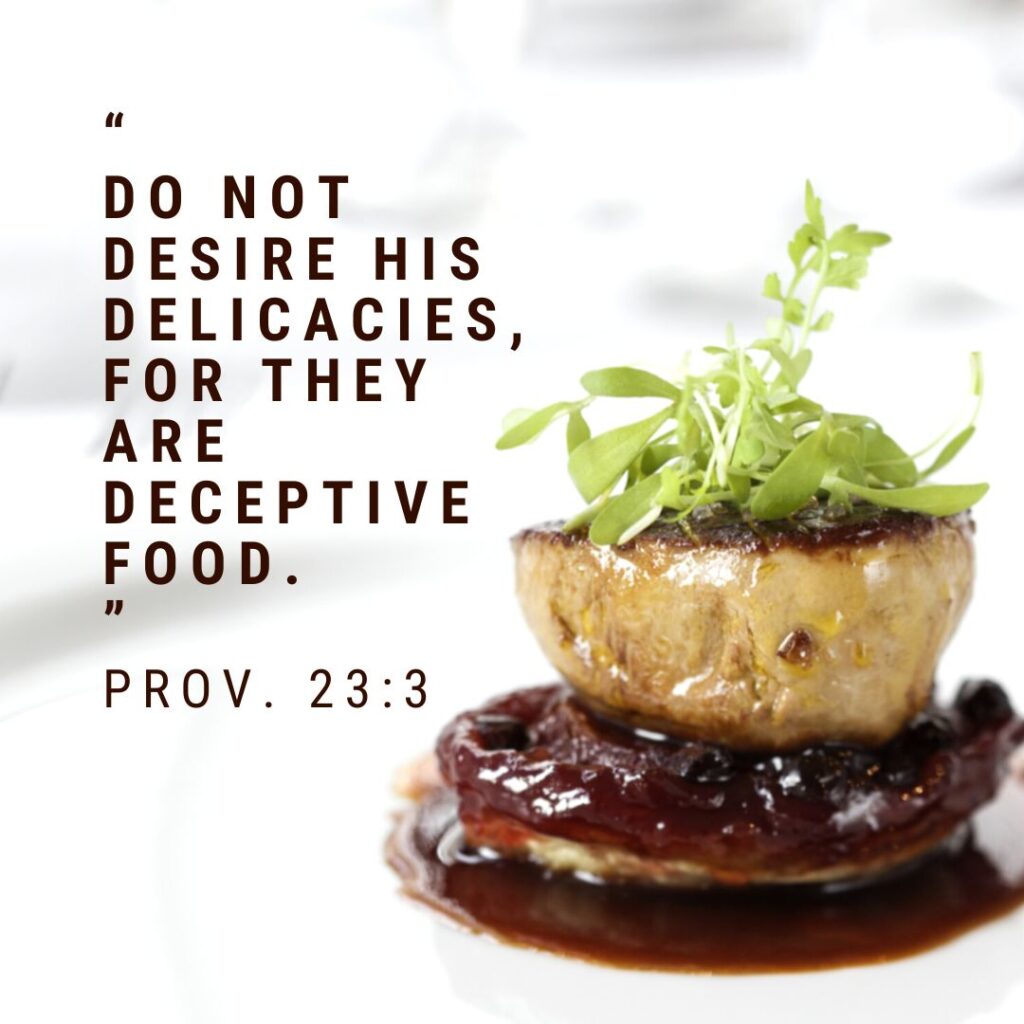 Daily Reading: Isaiah 6:1-7:25, 2 Corinthians 11:16-33, Psalm 54:1-7, Proverbs 23:1-3
Daily Verse: "Do not desire his delicacies, for they are deceptive food." Prov. 23:3
Don't overindulge.
Proverbs 23 starts with a warning about overeating the ruler's food because it may sabotage your chances for advancement. Remembering that everyone has ulterior motives helps curb my appetite. People don't generally do things without expecting something in return. Human nature exposed.
Oliver Anthony, the YouTube sensation who turned down an 8-million-dollar contract, continues to grow in popularity because he refuses to overindulge in the ruler's food. His song, "Rich Men North of Richmond," says it all.
Overindulging in the lies told through the media will impact lives. Understanding a handful of companies control the message allows us to become discerning about what we ingest. Fact-checking and not believing everything we hear will help us find truth in today's world.
Whether food or media, overindulging hurts our lives. Living a life of moderation applies to all areas, not just the dinner table.  
Lord, forgive us for overindulging in the ruler's delicacies. Help us apply moderation to our lives in all areas, not letting anyone exploit our naivete. In all things, let us put You first, following You in all Your ways. IJNIP. Amen