One minute read.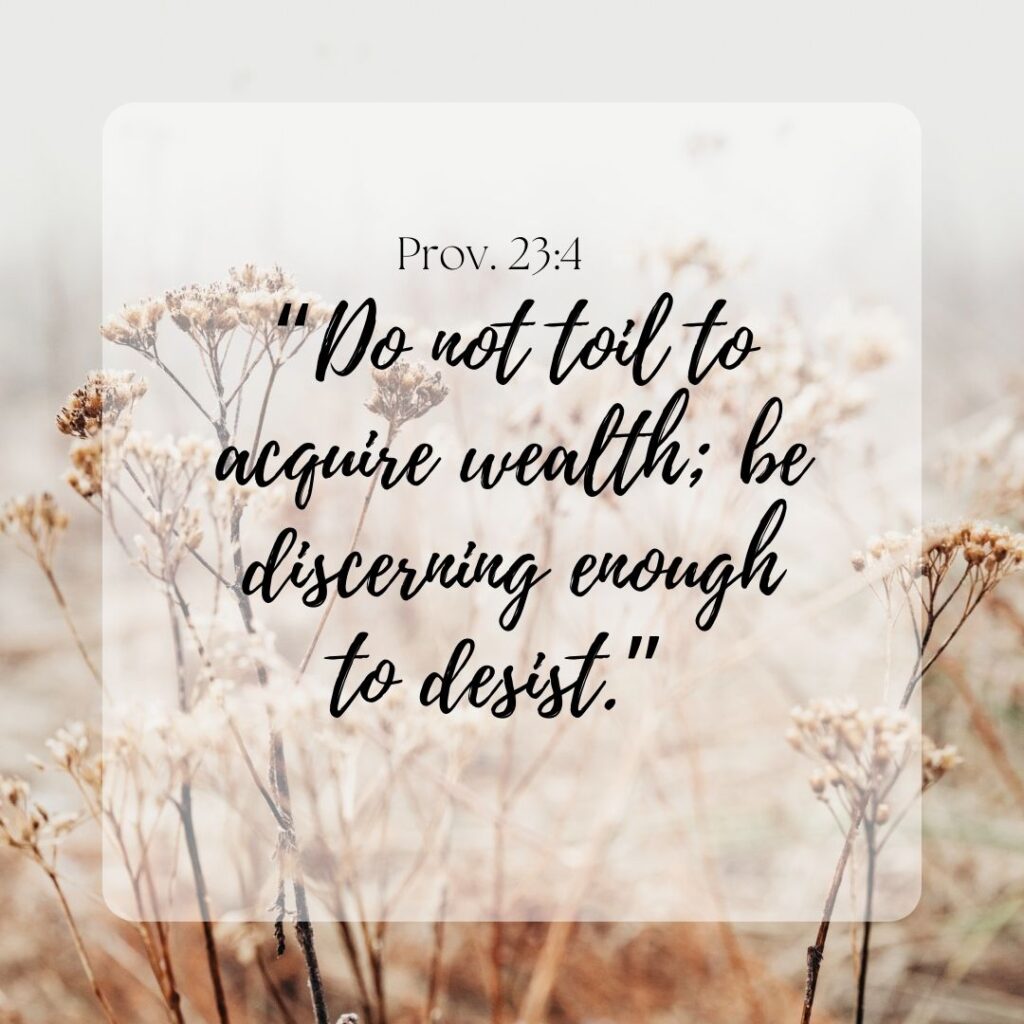 Daily Reading: Isaiah 8:1-9:21, 2 Cor. 12:1-10, Psalm 55:1-23, Proverbs 23:4-5
Daily Verse: "Do not toil to acquire wealth; be discerning enough to desist." Prov. 23:4
Fleeting wealth.
Solomon warns us not to wear ourselves out acquiring wealth because it disappears quickly. A bird flying off symbolized fleeting wealth in the ancient world; becoming a slave to money steals the joy out of life.
"Two things I ask of you, Lord; do not refuse me before I die: Keep falsehood and lies far from me; give me neither poverty nor riches, but give me only my daily bread. Otherwise, I may have too much, disown you, and say, 'Who is the Lord? Or I may become poor and steal, and so dishonor the name of my God." Prov. 30:8-9
Living a contented life means learning to live with enough. If we have too much wealth, we may forget Who provided it for us, turning away from the Lord. Too little money, and we may do something to dishonor God. Satisfaction with what the Lord offers leads us to a contented life. We don't need everything; we need enough. And in America, we have more than enough.
Focus on what you do have instead of what you don't have, and you will find peace. Developing an attitude of gratitude leads to a contented life.
Lord, forgive us for wearing ourselves out for the things of this world that won't last. Help us develop attitudes of gratitude as we focus on the blessings that abound in our lives. Let us live joyfully for You! IJNIP. Amen