One minute read.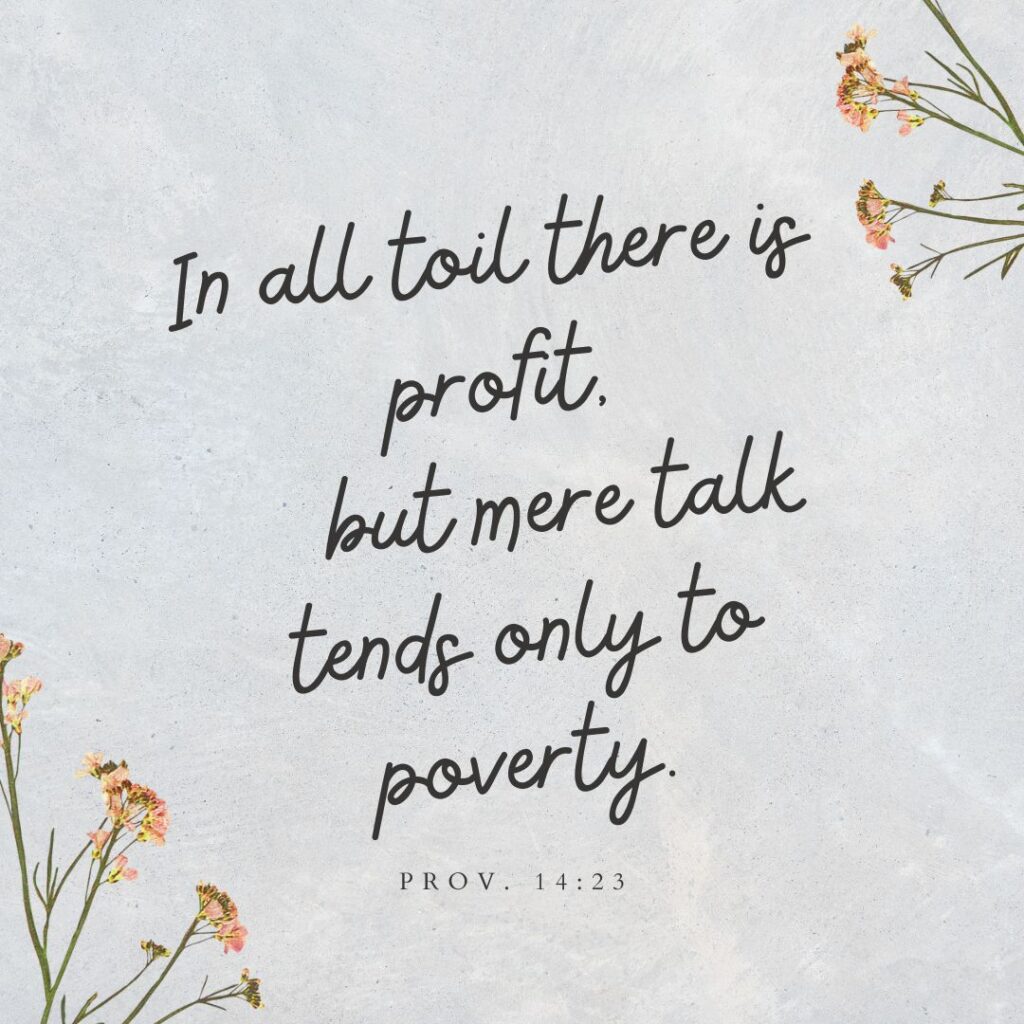 Daily Reading: Judges 19:1-20:48, John 3:22-4:3, Psalm 104:24-35, Proverbs 14:22-23
Daily Verse: "In all toil there is profit, but mere talk tends only to poverty." Prov. 14:23
Diligence profits.
People who work hard receive rewards for their labor. But idle talk doesn't make money. Lots of people chat about doing something but never do it. Those who put their words into action find reward.
Hard work does more than earn a day's wages; it gives people a sense of accomplishment, builds self-esteem and confidence, and pleases the Lord. Empty words do the exact opposite and lead to poverty. God designed us to work; He put us on earth to fulfill a divine purpose no one else can do.
In the parable of the talents, Jesus told us what God will say to those who worked hard for the Lord:
'His master said to him, 'Well done, good and faithful servant. You have been faithful over a little; I will set you over much. Enter into the joy of your master.' Matthew 25:23
God takes pleasure when we work hard for Him.  Not only do empty words bring poverty, but they displease the Lord. We bless God with the work of our hands.
Lord, forgive us our empty words.  Bless the work of our hands as we set about our business today.  Help us fulfill our divine purpose as we pursue You.  Lead us step by step, giving us divine insight into our purpose.  IJNIP. Amen