One minute read.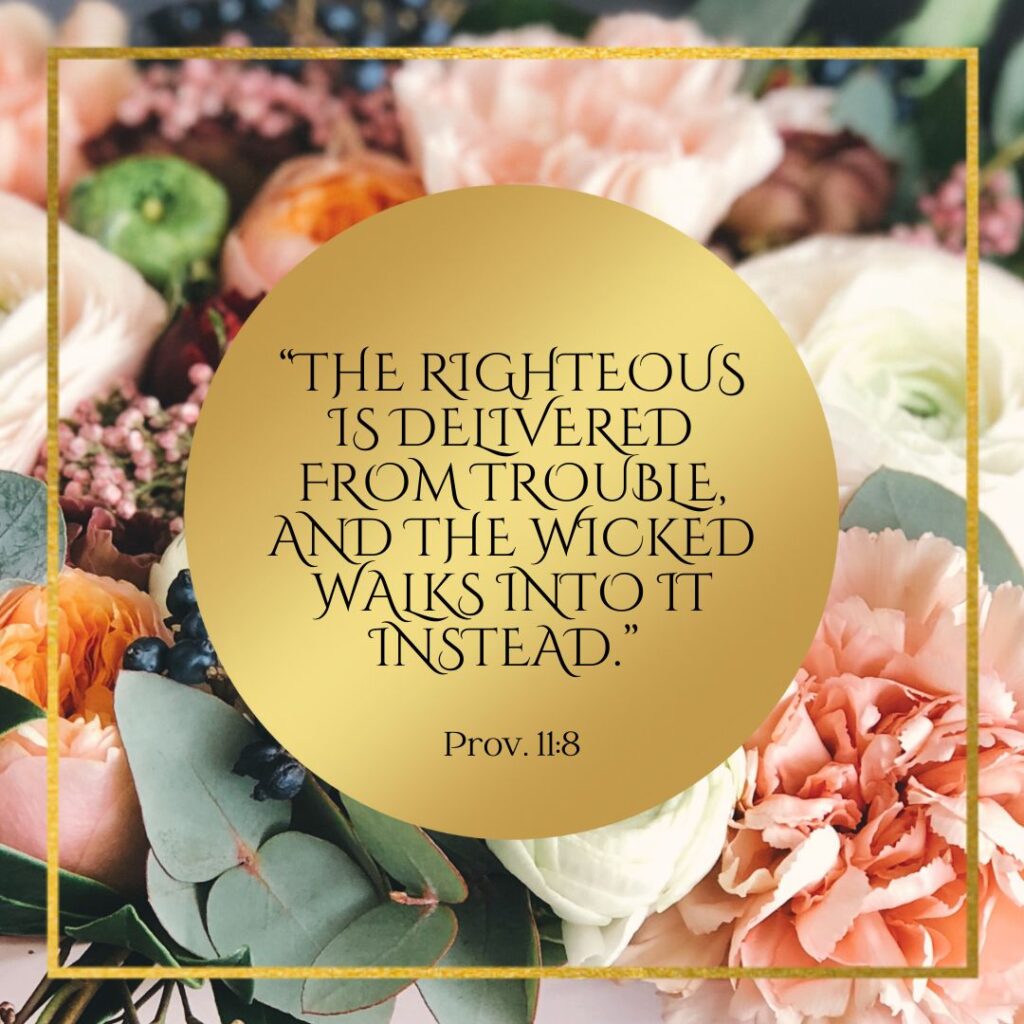 Daily Reading: Numbers 19:1-20:29, Luke 1:1-25, Psalm 56:1-13, Proverbs 11:8
Daily Verse: "The righteous is delivered from trouble, and the wicked walks into it instead." Prov. 11:8
God delivers.
When troubles befall us, God guides us through them, but the wicked plunge ahead without care.
Writing from my hospital bed, recovering from a thrombectomy, blood clot removal, miraculous events led me to the life-saving procedure. They started in prayer; I asked the Lord to guide and direct me when lying in pain. Too long to include in a one-minute devotional. He answered the prayer by giving me one step at a time to follow.
Prayer led to action that led to healing. But without God, who knows what would have happened? Throughout my stay, I had the opportunity to talk about my faith with several staff, encouraging them on their journey as they worked to care for me.
People who don't know God don't have access to His guidance and walk straight into trouble. Faith in the Lord gives us direction and helps us avoid the pitfalls of life, giving us hope, no matter the circumstances.
Lord, thank You for guiding and directing us through the valleys of life. Let our light shine to all around us as we traverse this life, helping others come to know Your saving grace. IJNIP. Amen