One minute read.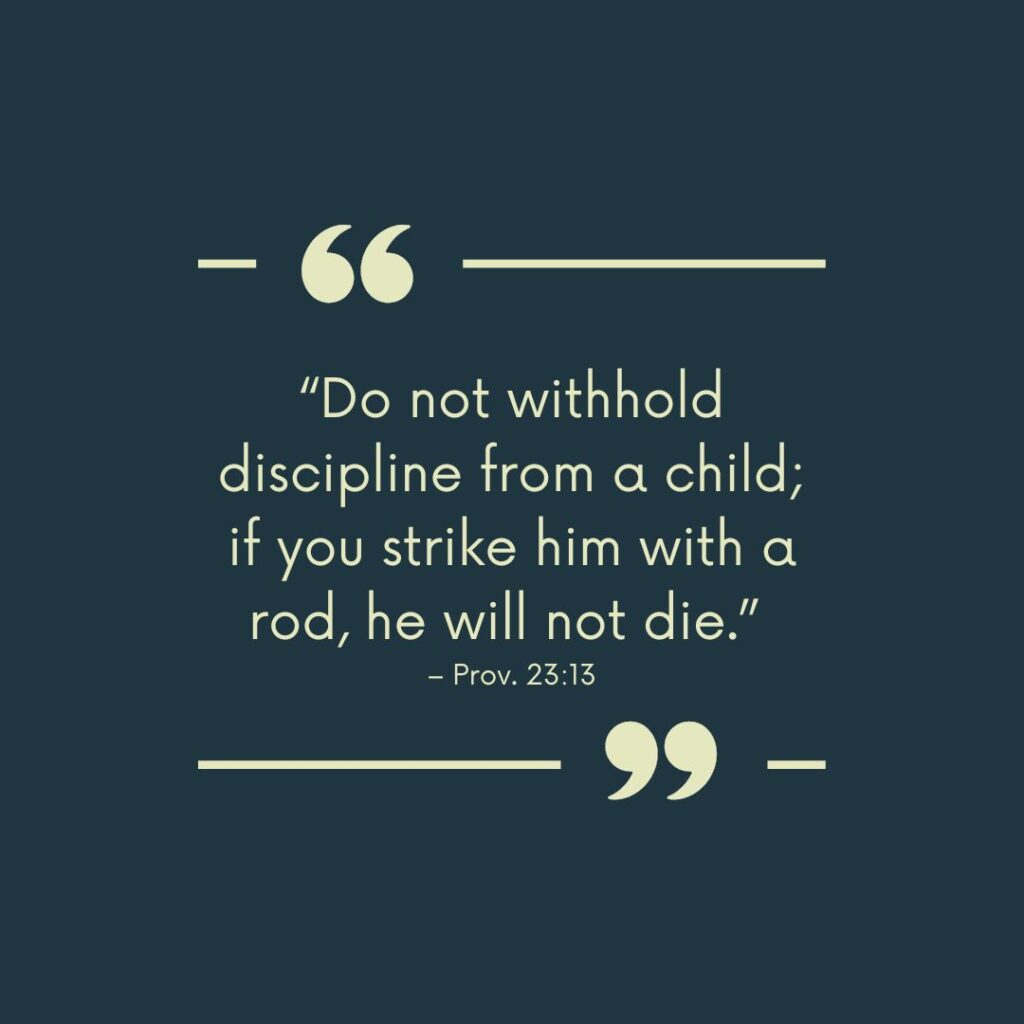 Daily Reading: Isaiah 19:1-21:17, Galatians 2:1-16, Psalm 59:1-17, Proverbs 23:13-14
Daily Verse: "Do not withhold discipline from a child; if you strike him with a rod, he will not die." Prov. 23:13
Necessary discipline.
Children need discipline, a controversial topic in our world today. A recent meme on Facebook illustrates the difference between my childhood and today's generation:
"Some of y'all come from the 'If you quit crying, I'll buy you something' generation. We came from the 'If you don't quit crying, I will give you something to cry about' generation."
How many times I heard my mother say, "I'll give you something to cry about," I don't know. But I can tell you her tactics worked. My mother never abused me, but a swift smack to the rear didn't kill me and helped me learn the lesson. And I didn't get that many paddlings because after experiencing one, I didn't want another. The mere threat of one straightened me out.
As always, I pray for parents dealing with discipline in today's world. No one should abuse their children. Parents have the difficult task of disciplining their kids in an effective manner that promotes learning and growth. God help them honor You in their efforts to raise the children given to them.
Lord, thank You for the children You've given us. Please help parents navigate the controversial topic of discipline well. Guide and direct guardians to find effective ways of teaching their wards and helping them become responsible adults. IJNIP. Amen