One minute read.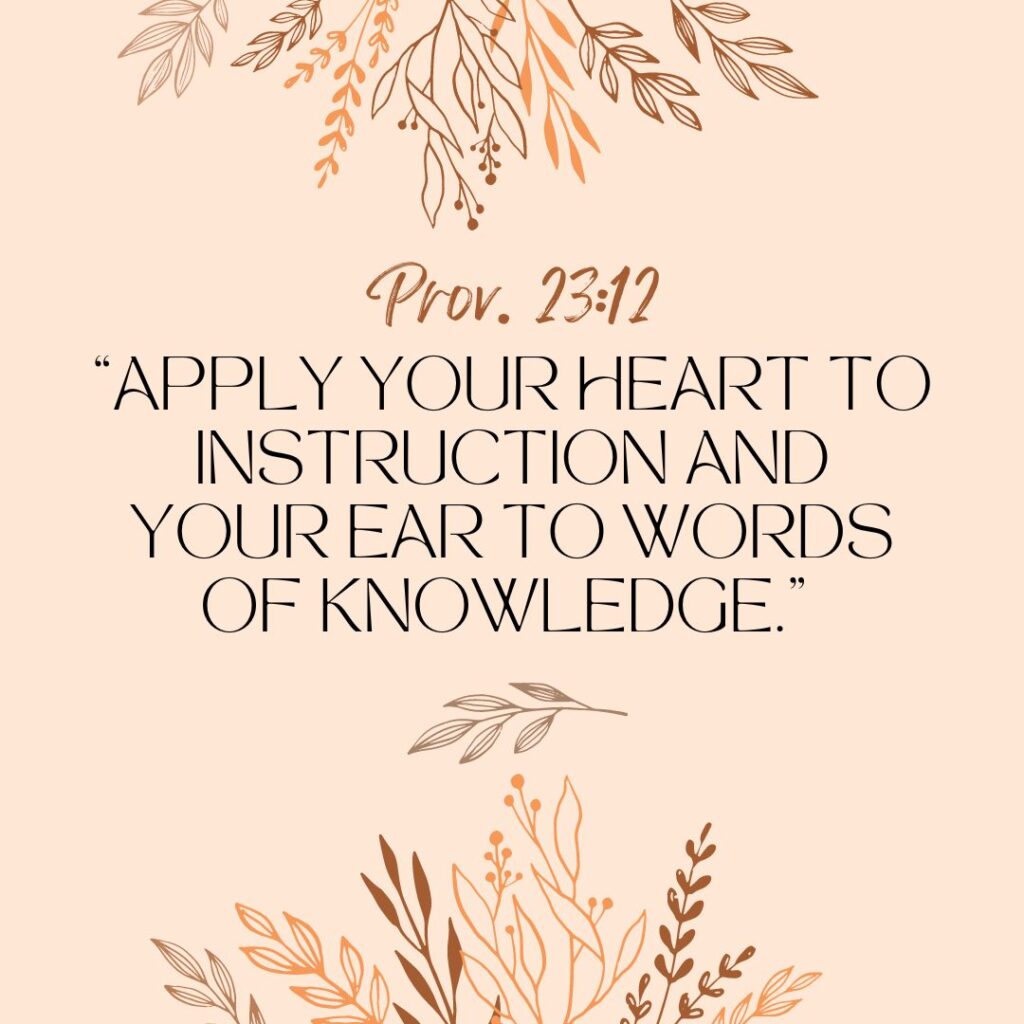 Daily Reading: Isaiah 15:1-18:7, Galatians 1:1-24, Psalm 58:1-11, Proverbs 23:12
Daily Verse: "Apply your heart to instruction and your ear to words of knowledge." Prov. 23:12
Listen well.
In the olden days, long before modern technology, people couldn't access Bibles. Scrolls held the scriptures. People listened to religious leaders read from the rolled pieces of paper; the better they listened, the more they learned.
You will find me in church on Sunday mornings, listening to the pastor and scribbling notes in my Love Like Jesus journal. Writing down key points helps me remember and adapt them to my life. I learn valuable lessons each week that help me become more like Jesus.
Reading the Bible helps us discover wisdom, and so does listening to it. One of my mentors loves to take long walks and listen to scripture, allowing it to permeate her soul.   YouVersion makes listening to God's word easy and accessible.
Wisdom comes in many ways; don't underestimate the value of listening. Take notes, tune into God's word, listen well, and acquire knowledge. Apply your heart to instruction and become more like Jesus one day at a time.
Lord, forgive us for not paying attention and listening well. Help us focus our minds and ears, listening well to Your word and those teaching it. As we hear Your instructions, let us apply them to our lives and become more like Jesus. IJNIP. Amen