One minute read.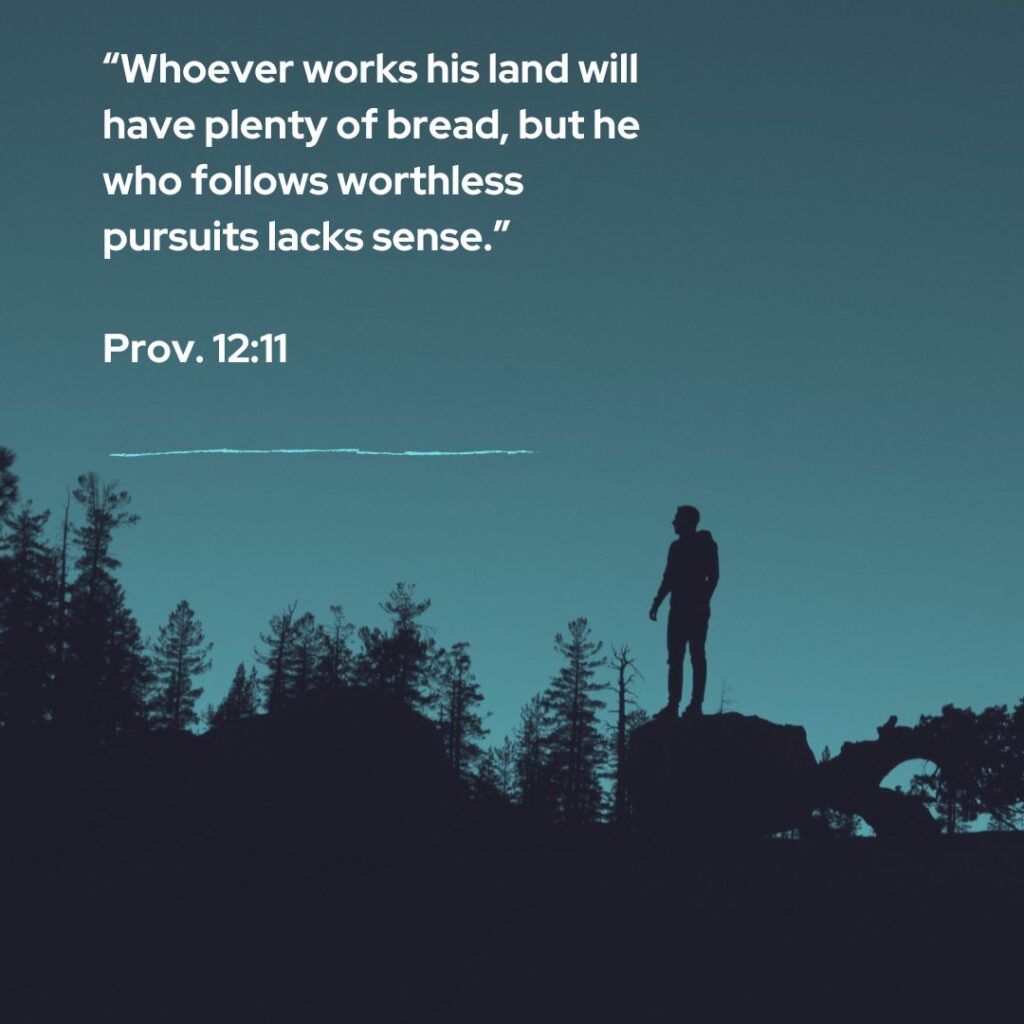 Daily Reading: Deuteronomy 21:1-22:30, Luke 9:51-10:12, Psalm 74:1-23, Proverbs 12:11
Daily Verse: "Whoever works his land will have plenty of bread, but he who follows worthless pursuits lacks sense." Prov. 12:11
Diligent work pays.
Satisfaction comes from a hard day's work. Not only does gainful employment ensure food on the table, but it gives us a sense of accomplishment, building self-esteem and confidence. Our forefathers worked diligently to build a country that thrives on individuals' ability to support themselves.
"Whatever you do, work at it with all your heart, as working for the Lord, not for human masters." Col. 3:23
God provides all our needs, no matter who signs our earthly paycheck. Ultimately, the Lord's our boss, He sees all we do and the effort we put into it. When we slack in our duties, we disappoint God.
Each day I thank God for the ability to work, physically and mentally. Not using the gifts God gives us for His glory detracts from our purpose. Becoming more like Christ means using our talents wisely, working diligently, and reaping the rewards of our efforts.
God blesses the work of our hands, providing our needs. Lack of effort leads to worthless pursuits and empty plates.
Lord, forgive our laziness. Motivate us to work hard for You in all things. May our efforts please You and fill our tables with Your blessings. In all things, let us honor and glorify You to the world, representing Christ well. IJNIP. Amen