One minute read.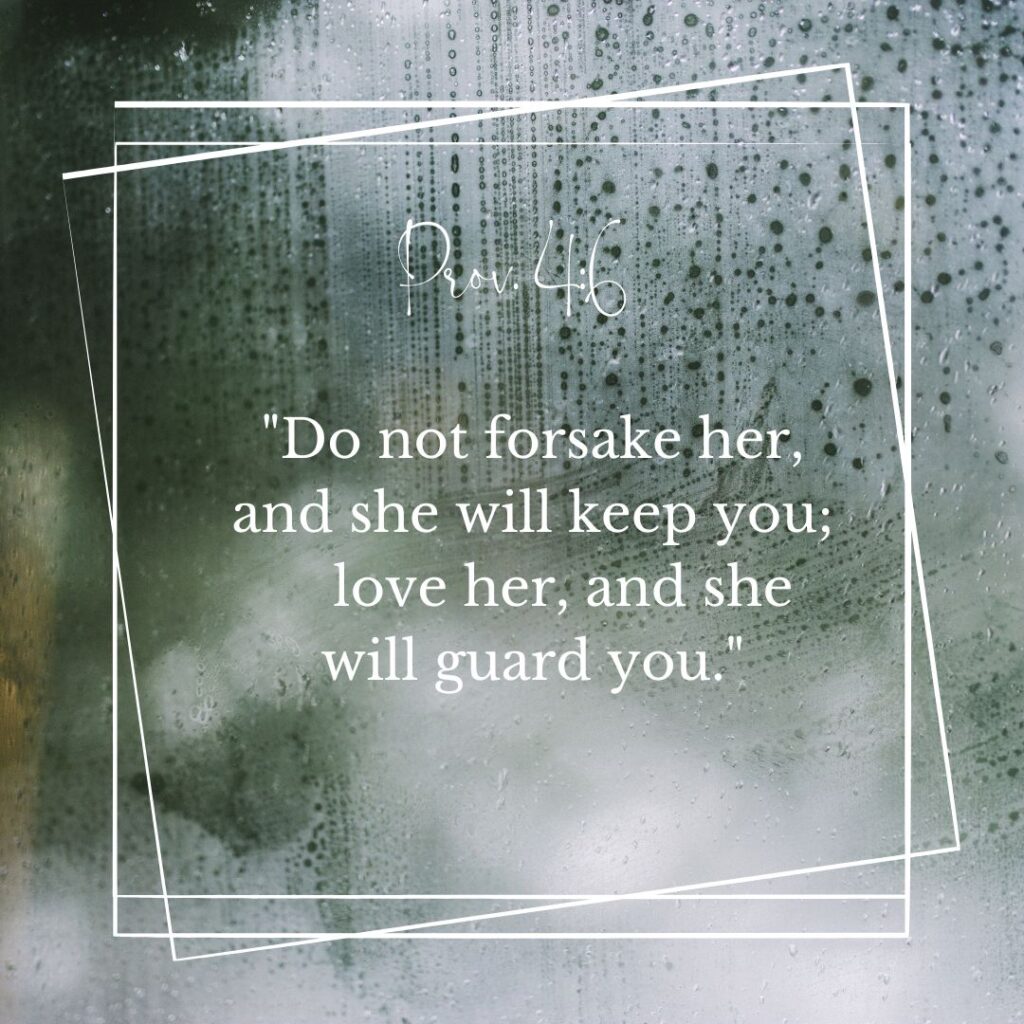 Daily Reading: Genesis 41:17-42:17, Matthew 13:24-46, Psalm 18:1-15, Proverbs 4:1-6
Daily Verse: "Do not forsake her, and she will keep you; love her, and she will guard you." Prov. 4:6
Godly insight protects us from dangerous paths. The author depicts wisdom as a woman we must embrace with love; in return, she will protect us.
2023 started with a bang. After traveling home from Christmas vacation, I experienced superficial blood clots in my leg from the long drive causing pain and swelling. Sitting in the waiting room, fighting panic, I turned my thoughts to Jesus and my verse for 2023:
"I said to myself, "Relax, because the Lord takes care of you." Psalm 116:7 NCV
We cannot access God's wisdom if we don't turn to our Maker. To experience the Lord's peace, we must seek His promises and believe in their truth. Wisdom caused me to seek help and focus on God's promises to help me through the crisis.
Cling to Godly wisdom, embrace it. In return, the Lord will guide and direct your paths, guarding you against harm.
Lord, forgive us for rejecting the wisdom You offer. Give us the desire to embrace lovingly Your wisdom, guide, and direct us from harmful decisions. Let Your peace reign in our lives as we seek You daily. IJNIP. Amen