One minute read.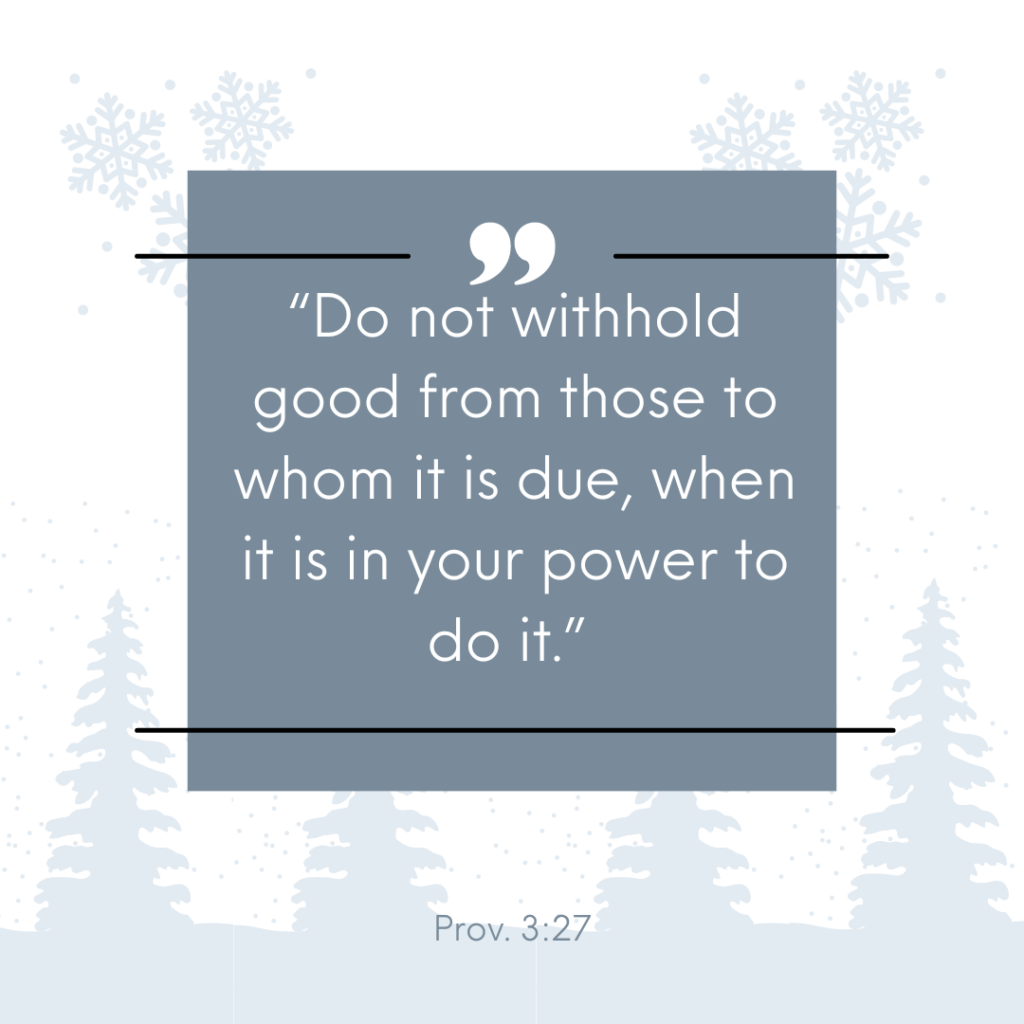 Daily Reading: Genesis 37:1-38:30. Matthew 12:22-45, Psalm 16:1-11, Proverbs 3:27-32
Daily Verse: "Do not withhold good from those to whom it is due, when it is in your power to do it." Prov. 3:27
Jealousy made me a mean-natured child. If I couldn't have something, I didn't want anyone else to have it. Hard to admit, but the truth remains the truth.
On the other hand, my husband doesn't have an envious bone in his body, celebrating other people's wins quickly.
Whether doing good for others comes naturally or not, following Jesus requires it. We must bless others when we can, no matter our natural inclinations.
Unlike Jesus, sinful nature can deter us from doing good to others. Obeying God defeats our wicked ways, building relationships instead of destroying them. Once destroyed, relationships can require extreme effort to repair.
Give life to others by doing good for them when you can. Enriching lives not only blesses the receiver but the giver as well.
Lord, forgive us for not doing good when we could for others. Help us change our ways as we seek to bless others with the gifts we receive from You. When we can do good, let us do good. IJNIP. Amen