One minute read.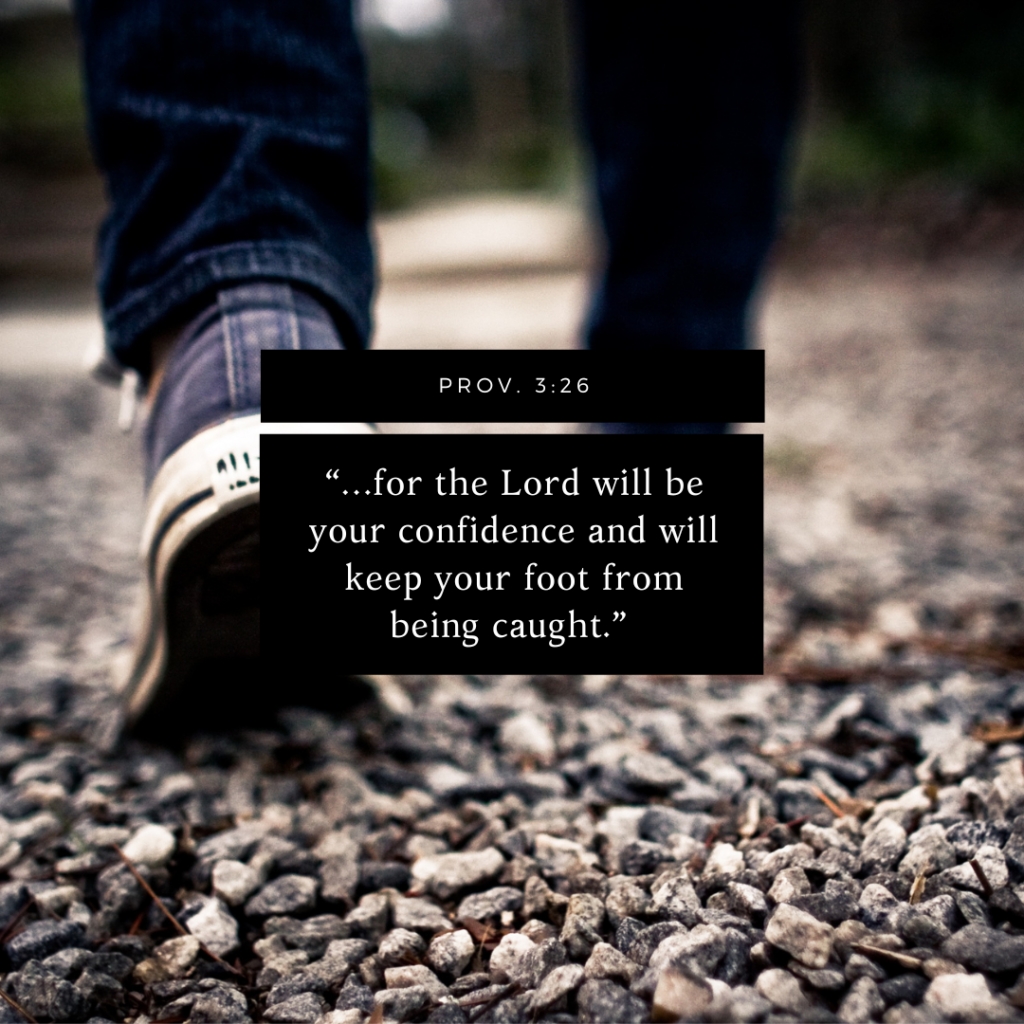 Daily Reading: Genesis 35:1-36:43, Matthew 12:1-21, Psalm 15:1-5, Proverbs 3:21-26
Daily Verse: "…for the Lord will be your confidence and will keep your foot from being caught." Prov. 3:26
Following sound judgment in life will find strength and beauty in wisdom and actions. Confidence in God's guidance will keep you right-footed.
When faced with a difficult decision, talk to God about it. Search the scriptures for wisdom from those who went before us. Don't act until you know, without a doubt, the direction the Lord's taking you.
Over Christmas, one friend struggled with loneliness and abandonment. Praying for her, I asked God what I could do to ease her burden. "Call her," came the answer. Yet I resisted until the urge to pick up the phone overwhelmed me. And so I did, leading to an uplifting and encouraging conversation that bolstered us.
When we wait for God's direction and follow His promptings, we will walk sure-footed. But we will falter when we rush to accomplish tasks without seeking the Lord. Walk confidently today, trusting the Lord to direct your steps.
Lord, forgive us for foolishly rushing ahead of You, not asking for direction. Prompt us today to walk the path You select for us. Give us confidence in our actions as we submit our lives to You. IJNIP. Amen