One minute read.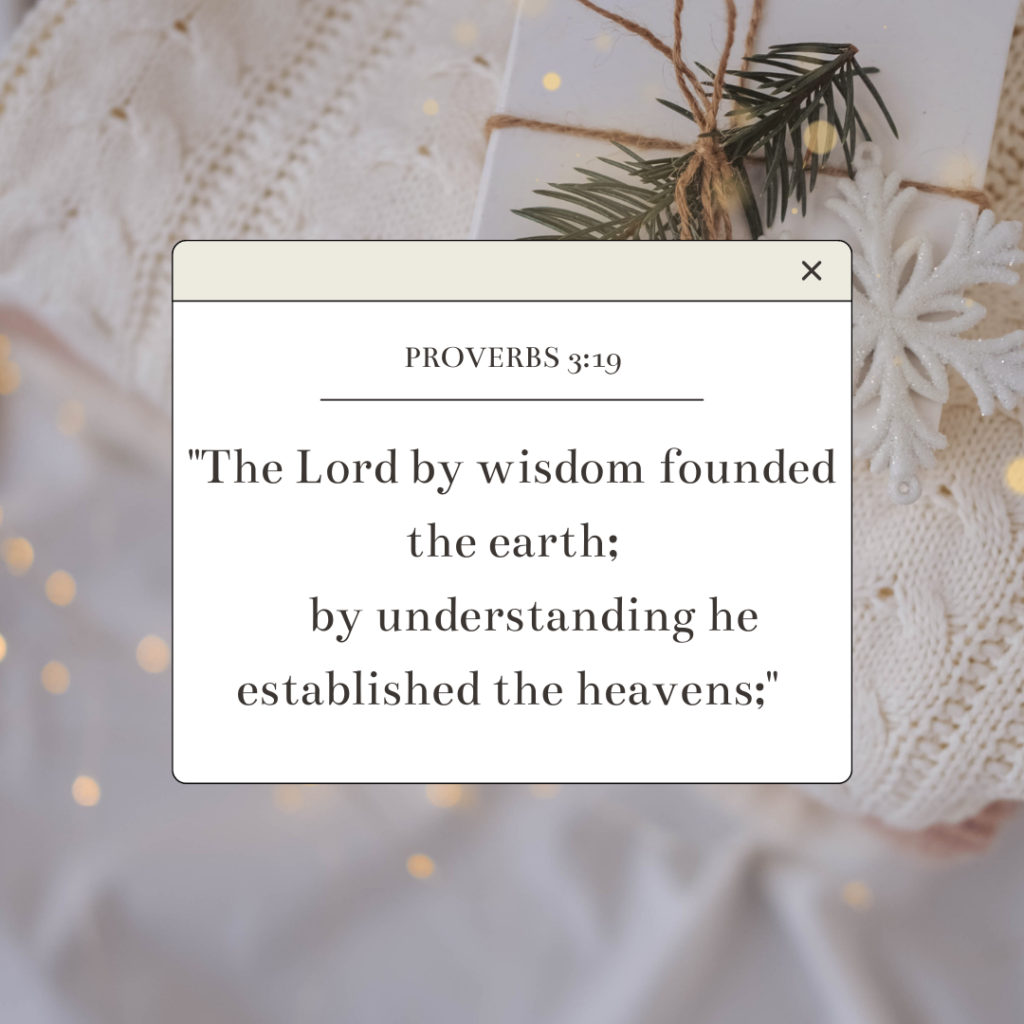 Daily Reading: Genesis 32:13-34:31, Matthew 11:7-30, Psalm 14:1-7, Proverbs 3:19-20
Daily Verse: "The Lord by wisdom founded the earth; by understanding he established the heavens;" Prov. 3:19
God used the same wisdom He imparts to us to create the universe. When we surrender to God's guidance, we experience harmony with the universe.
Elijah, the infamous prophet from the Old Testament, uniquely experienced harmony with God. The Lord told Elijah to stand on the mountain as He passed by. First, a mighty wind tore the mountain apart, then an earthquake, then a fire.
"And after the fire came a gentle whisper…. 'What are you doing here, Elijah?' (1 Kings 19:11-13)
When Elijah submitted his life to God and obeyed His commands, he connected with the Lord through the miracle of creation.
God speaks to us in different ways. As we follow the Lord, we become one with His creation, living in harmony. We can experience miraculous moments when we seek God's wisdom and let Him direct our paths.
Lord, forgive us for looking for wisdom in all the wrong places.  Help us submit our lives to You, connecting with Your creation as we do.  Let miraculous moments happen as we give our lives to You. IJNIP.  Amen