One minute read.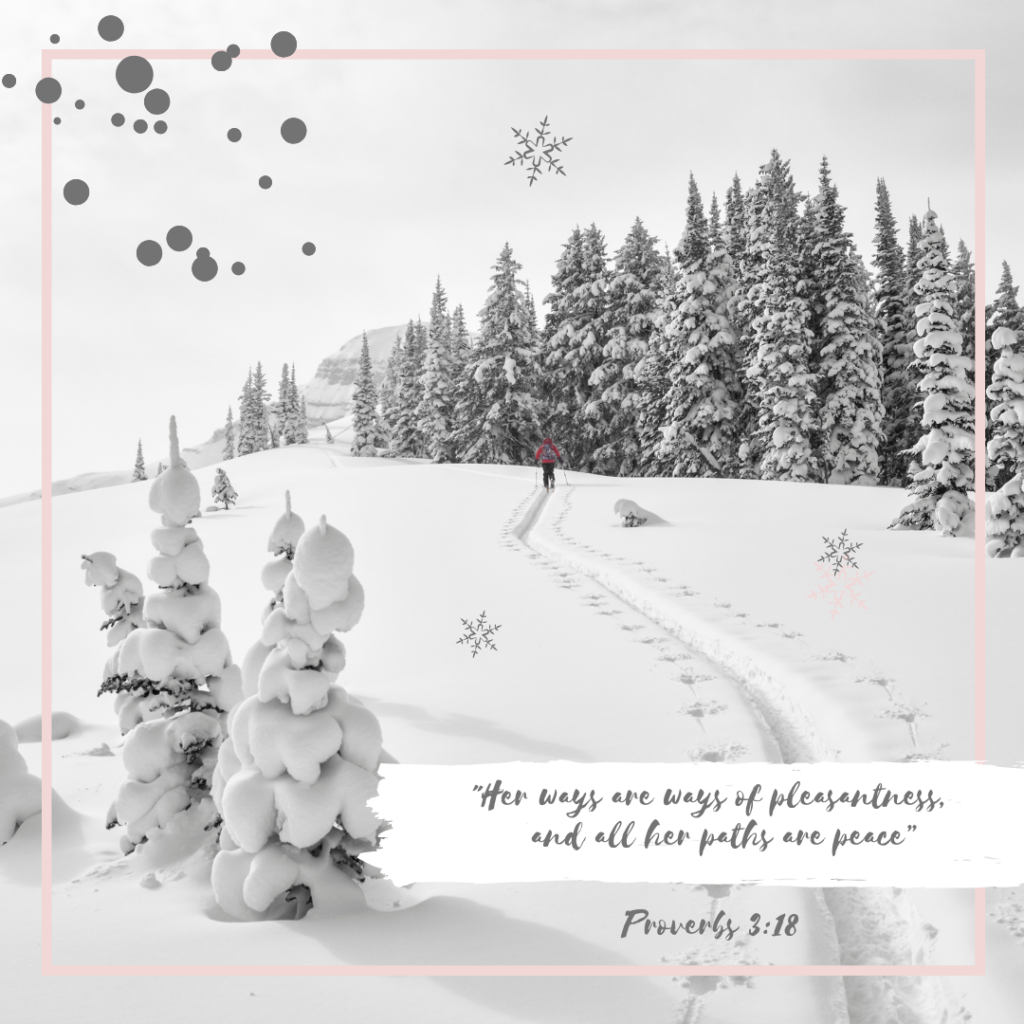 Daily Reading: Genesis 31:17-32:12, Matthew 10:24-11:6, Psalm 13:1-6, Proverbs 3:16-18
Daily Verse: "Her ways are ways of pleasantness, and all her paths are peace," Prov. 3:18
Wisdom, "her," in today's verse, helps us live a peaceful life. Avoiding the pitfalls of pride, jealousy, and anger, as well as many others requires Godly knowledge. Self-awareness gives us insight into our weaknesses and allows the Lord's strength to help us overcome our downfalls.
My struggle with pride continues every day. Jealousy and anger spread their evil tentacles, rooted in pride's wicked ways. But putting God first helps me acknowledge my sins, laying them before the cross.
Accessing God's wisdom allows me to lay aside my sinful ways and strive to become more like Christ. In doing so, my imperfections become a testimony to the Lord as I overcome them.
Seek God's wisdom for your life's circumstances. Search the scriptures for Godly direction. The more you put God's word into practice, the wiser you will become. And you can enjoy God's pleasant ways and a pathway of peace.
Lord, forgive us our foolish ways.  Pour Your wisdom into our lives as we move forward today.  Give us discernment to face the day's challenges.  Pave our pathways with peace as we follow You.  IJNIP.  Amen