One minute read.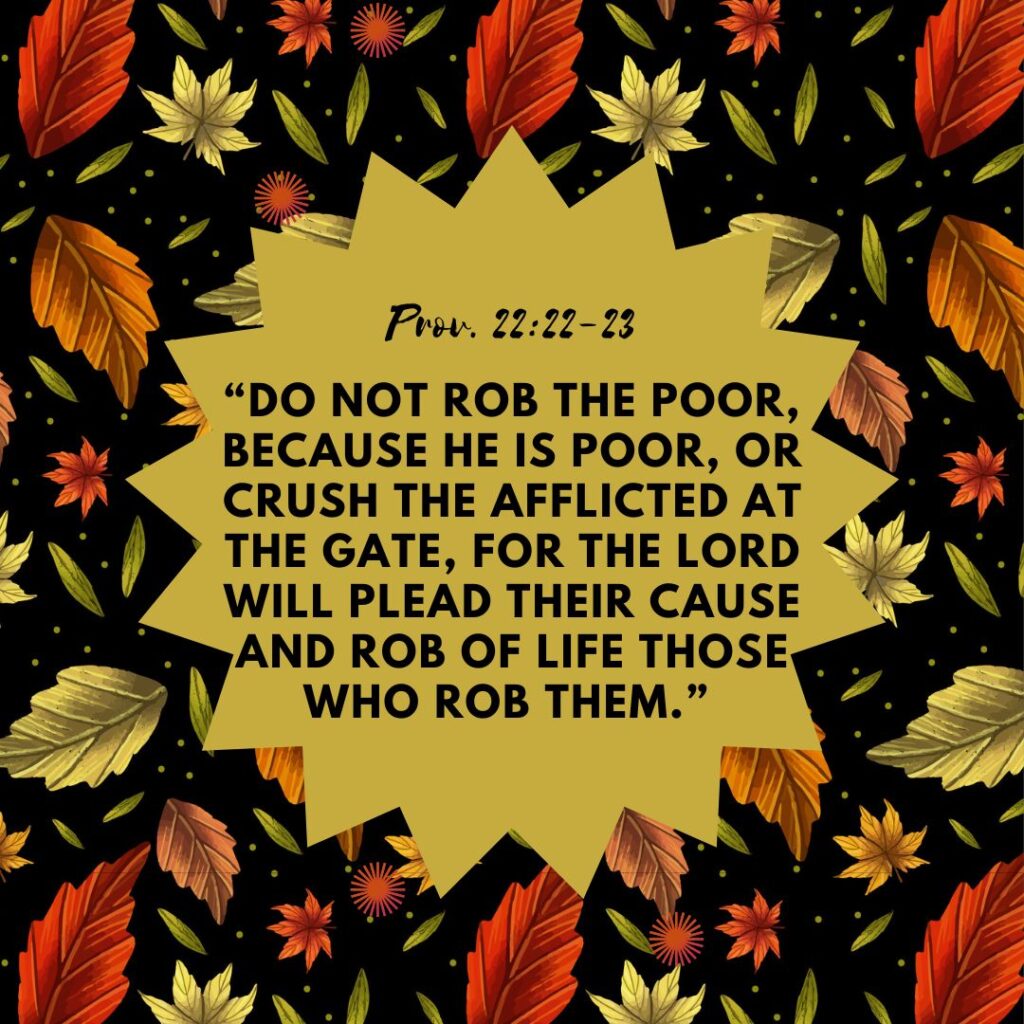 Daily Reading: Song of Sol. 1:1-4:16, 2 Corinthians 8:16-24, Psalm 50:1-23, Proverbs 22;22-23
Daily Verse: "Do not rob the poor, because he is poor, or crush the afflicted at the gate, for the Lord will plead their cause and rob of life those who rob them." Prov. 22:22-23
God avenges.
Oppressing the poor and taking advantage of them angers God. One of the most heartbreaking documentaries I've watched details the beginning of the Opioid crisis because of one family's greed.
"Painkiller" fictionalizes certain names and incidents but tells the true story of Purdue Pharmaceuticals and Richard Sackler, who knew the consequences of the addictive drug, Oxycontin but cared only for the money he could make from selling it.
Having lost more than one person due to overdose, the reality hits close to home. Sackler's reps targeted small-town America, convincing doctors of the drug's effectiveness without sharing the highly addictive nature of the pill.
Purdue filed for bankruptcy in 2019 after admitting it "knowingly and intentionally conspired and agreed with others to aid and abet" doctors dispensing medication "without a legitimate medical purpose." (Plea Agreement with Purdue Pharma)
God exposes the truth, and those who willingly take advantage of the poor will pay. Sadly, the opioid crisis didn't end with the downfall of the Sacklers. I pray fervently for those tangled in addiction caused by this family's greed.
Lord, please help those struggling with addiction overcome it and find new life in You.  Protect them from further exposure and lead them into a life of sobriety.  Let Your victory prevail in the fight against drug addiction.  IJNIP. Amen