One minute read.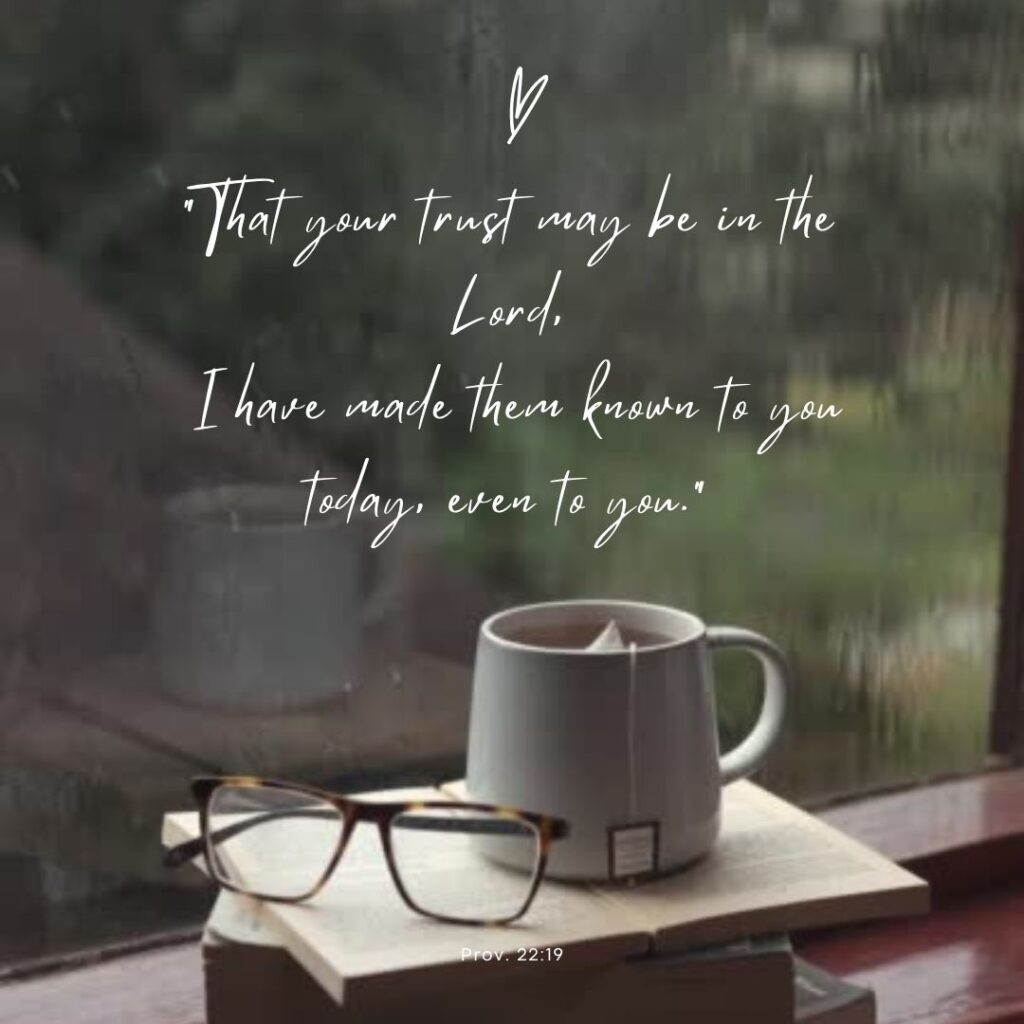 Daily Reading: Ecclesiastes 7:1-9:18, 2 Corinthians 7:8-16, Psalm 48:1-14, Proverbs 22:17-19
Daily Verse: "That your trust may be in the Lord, I have made them known to you today, even to you." Prov. 22:19
Call to attention.
Proverbs 17-21 urges the reader to trust the Lord more, promising that reliance on His teachings won't disappoint you.  The four-verse introduction to the concept of greater trust in the Lord reminds us God's words reveal things to us, requiring a response.
For the past two days in my Bible reading group, we've learned about Balaam and his talking donkey. Balaam went against God's will because of money.
The Lord does respect our free will, but we must exercise caution in not calling it God's will when following our desires. Too often, we rush ahead, not waiting on God, and suffer the consequences. Applying Balaam's story to a situation in my business life, God's asking me to wait, but I want to rush ahead. Like Balaam, I don't want to wait.
And so the internal struggle begins for me as I wrestle through wanting my will versus doing God's will.  How will I respond? For now, I wait.
Reading and applying God's word to our lives requires a response. Scripture calls us to attention and asks us to respond.
Lord, forgive us for not responding or trying to bend You to our well. Help us answer well when we read Your word, apply it to our life, and grow more like Jesus every day. IJNIP. Amen