One minute read.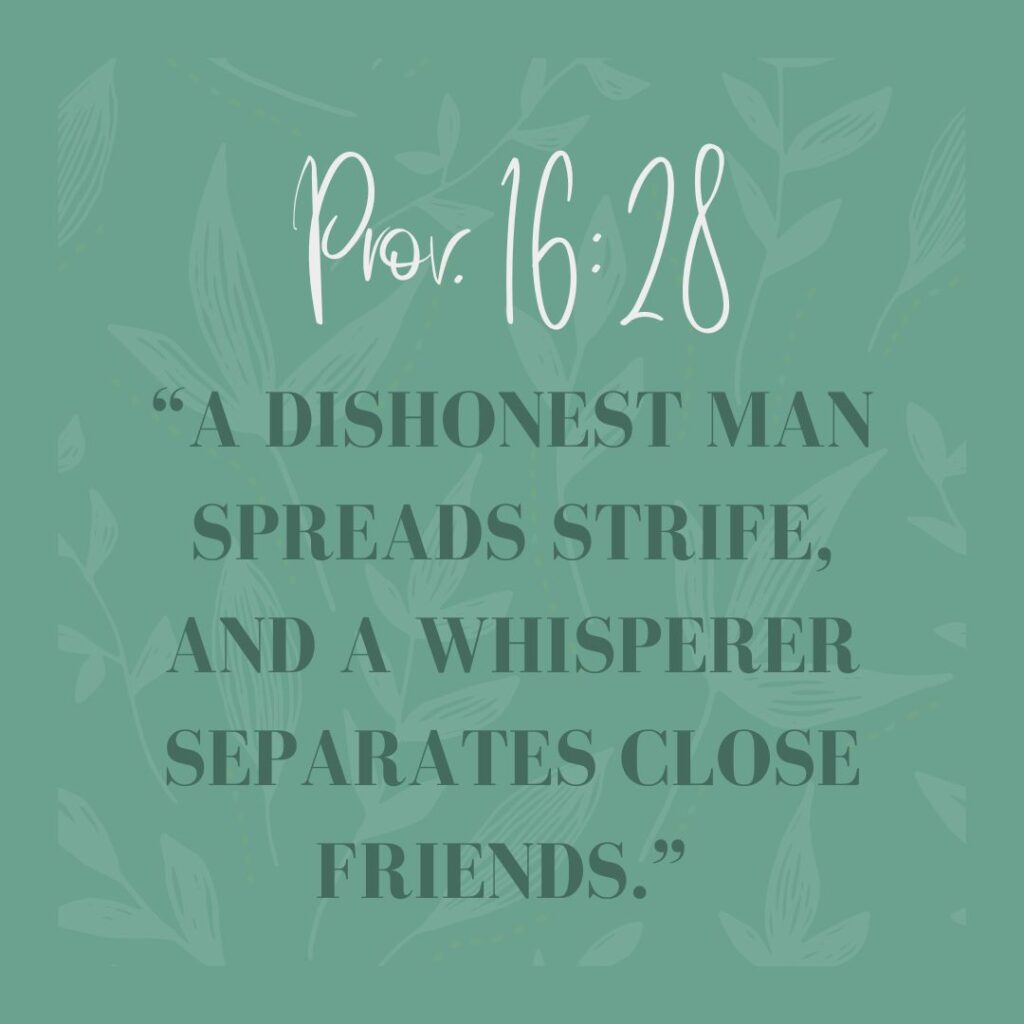 Daily Reading: 1 Kings 5:1-6:38, Acts 7:1-29, Psalm 127:1-5, Proverbs 16:28-30
Daily Verse: "A dishonest man spreads strife, and a whisperer separates close friends." Prov. 16:28
Divisive speech.
Lies cause problems. When trust doesn't exist, having a relationship proves troublesome. I still haven't solved the mystery of how to interact with a person who constantly tells false tales. Knowing they won't tell the truth makes it difficult and feels like a waste of time.
What I have learned about liars, they lie to themselves more than anyone else. Because of their inability to honestly assess their own lives, they can't tell the truth to others. Understanding this fact helps me keep a soft heart and tells me how to pray for them.
"The hearing ear and the seeing eye, the LORD has made them both." Prov. 20:12
When dealing with dishonest people, pray for God to open their eyes and ears. Often, they see their need for Jesus first and foremost. Truth comes through the Savior; giving our lives to Him allows the Holy Spirit to open our eyes to the truth.
Pray for those who spread lies, and ask the Lord to give them the gifts of eyes to see and ears to hear.
Lord, forgive us for telling false tells. Please helps us see and hear the truth always. As we deal with untrustworthy people, soften our hearts and guide us on how to pray for them. IJNIP. Amen