One minute read.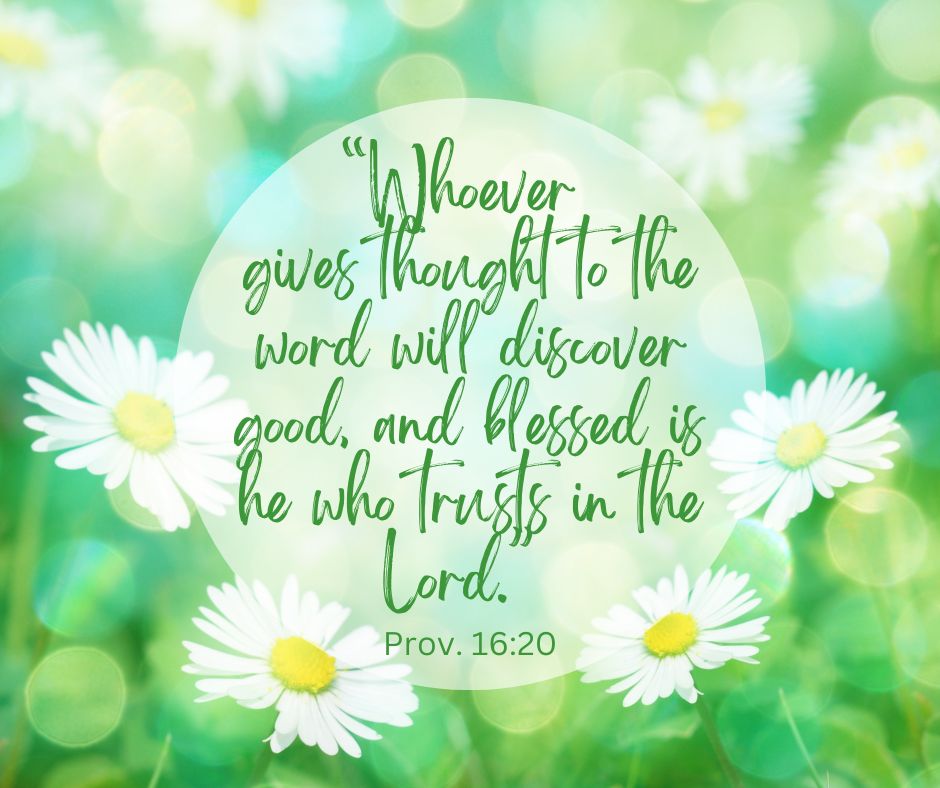 Daily Reading: 2 Samuel 22:1-23:23, Acts 2:1-47, Psalm 122:1-9, Proverbs 16:19-20
Daily Verse: "Whoever gives thought to the word will discover good, and blessed is he who trusts in the Lord." Prov. 16:20
Blessing of faithfulness.
Putting into practice God's instructions leads to blessings. Heavenly bliss comes from maintaining a right relationship with the Lord. Each morning, I confess my sins to my Maker, act to right any wrongs, and then try again to represent Christ well in my life. Inevitably, in my humanness, I fail, but failure doesn't stop me from trying again.
Following Jesus stretches people. Currently, I'm working on forgiveness issues. My screen saver on my phone helps me:
"Forgiveness is the conscious choice to give up your right to make the other person pay because you trust God to make things right."
Working on forgiveness helps me maintain a soft heart toward others, keep my mind centered on God, and release me from the bondage of offense. As a result, heavenly bliss replaces a bitter heart, a blessing from above.
Apply God's principles to your current circumstances.  Experience blessings from above as you give thought to the Lord's word and discover His goodness.
Lord, thank You for giving us Your word to live by.  Help us find direction as we seek You.  Let us experience heavenly bliss as we pursue right living through Your word.  Praise Jesus for allowing us to live life to the fullest.  IJNIP. Amen