One minute read.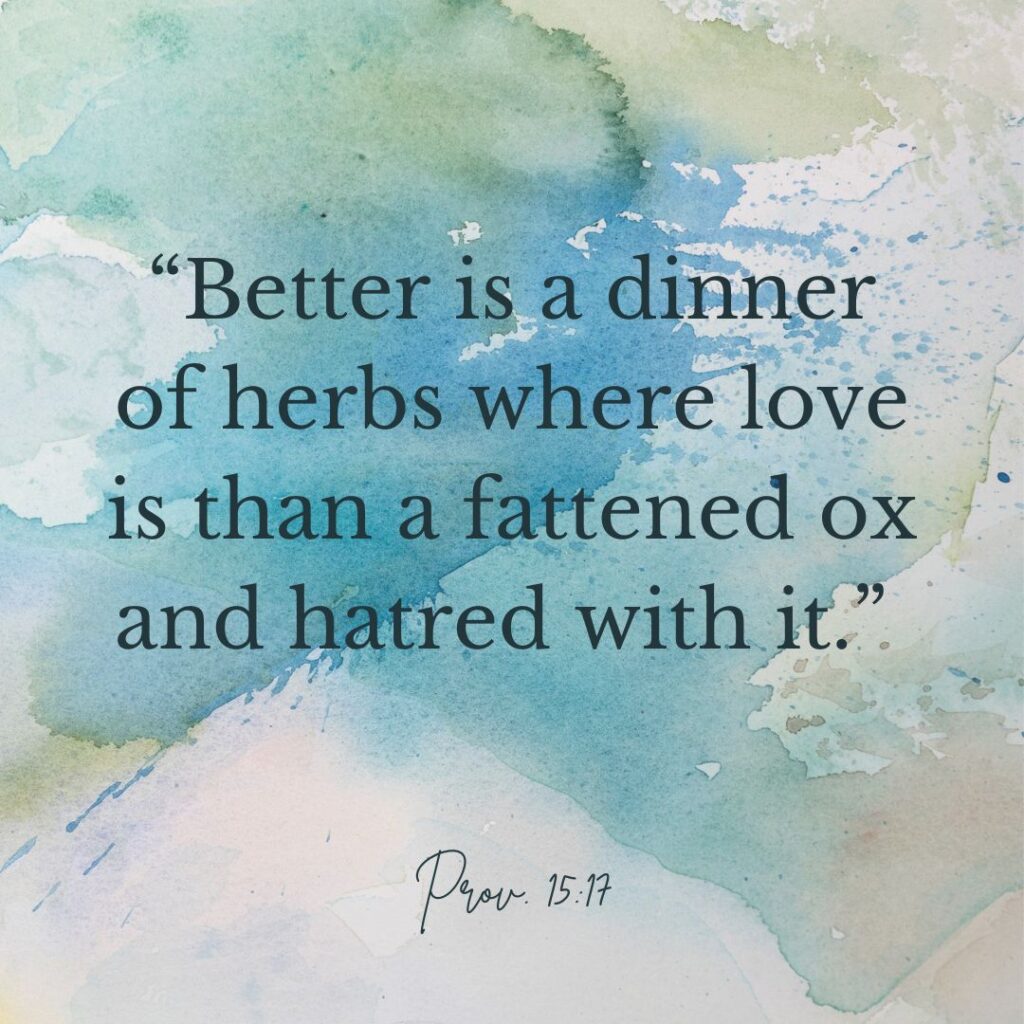 Daily Reading: 1 Samuel 20:1-21:15, John 9:1-41, Psalm 113:1-114:8, Proverbs 15:15-17
Daily Verse: "Better is a dinner of herbs where love is than a fattened ox and hatred with it." Prov. 15:17
Spiritual outweighs material.
"The kids will remember the love, not that we struggled to pay our bills," said my friend. Years ago, one of my lifelong friends lived paycheck to paycheck early in her marriage with two young kids. Starting a family stresses parents financially, but I have never forgotten her wise words.
And now, her kids, both newly married and starting their own families, only remember the love. They have yet to learn how hard their parents worked to provide for them during those early years. But I do. Not only did they teach their children, but they also taught me about life, love, and priorities.
Happy, loving relationships far outweigh a steak dinner. Meals last for a moment but love last forever. Jesus set an example for us, showing us how to love God and others through faith. Creating a spiritual legacy by living our beliefs far outweighs any material possessions.
Stay focused on Jesus and build a spiritual legacy of love. The things of this world will pass away, but the loving relationships built on Christ will last forever.
Lord, forgive us for focusing on the wrong things. Help us build spiritual legacies of love that long outlive us. As You provide our earthly needs, let us share our blessings with others, creating solid relationships with You and others. IJNIP. Amen