One minute read.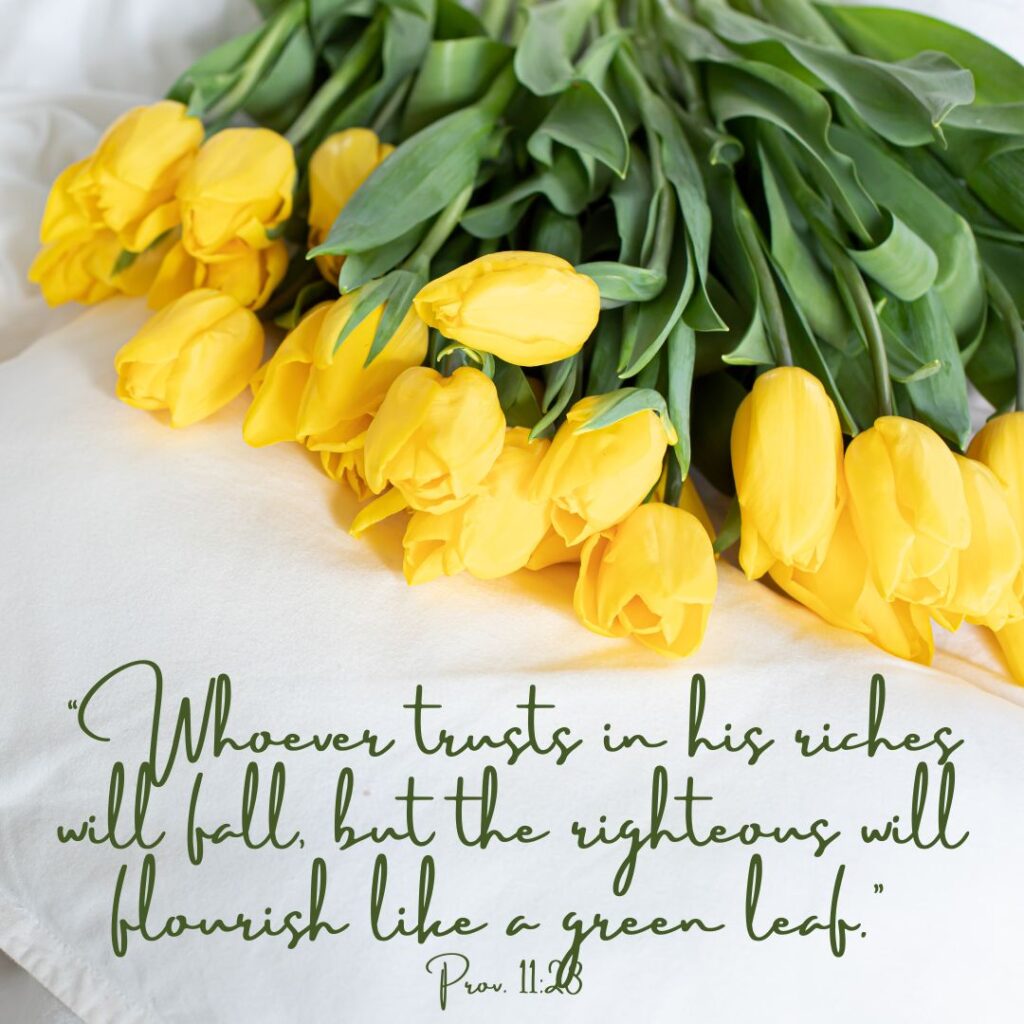 Daily Reading: Deuteronomy 4:1-49, Luke 6:39-7:10, Psalm 68:1-18, Proverbs 11:28
Daily Verse: "Whoever trusts in his riches will fall, but the righteous will flourish like a green leaf." Prov. 11:28
Faith determines security.
"Green leaf" signifies prosperity and fertility. Placing trust in Jesus causes people to flourish because their faith lies in things eternal, not in things of this world.
"Our financial advisor saw something was wrong and moved us out of Enron."  Uncle Earl told us they almost lost their savings because of the Enron scandal. Investors lost $74 billion because leadership fooled regulators with fake holdings and off-the-books accounting, life savings disappeared overnight, leaving people destitute.
Security doesn't come in material things. Money can disappear in a heartbeat. Understanding God provides for our needs, not Wall Street, helps us live life to the fullest.
"Every good gift and every perfect gift is from above, coming down from the Father of lights, with whom there is no variation or shadow due to change." James 1:17
Stock markets fluctuate, but God doesn't. In an ever-changing world, we can depend on the Creator, who remains the same. Faith reminds us provision comes from the Lord.
Lord, forgive us for depending on things of this world. Help us today; remember Your provision. Grow our faith as we trust You to provide for all our needs. Let us experience life to the fullest as we trust entirely in You.  IJNIP. Amen