One minute read.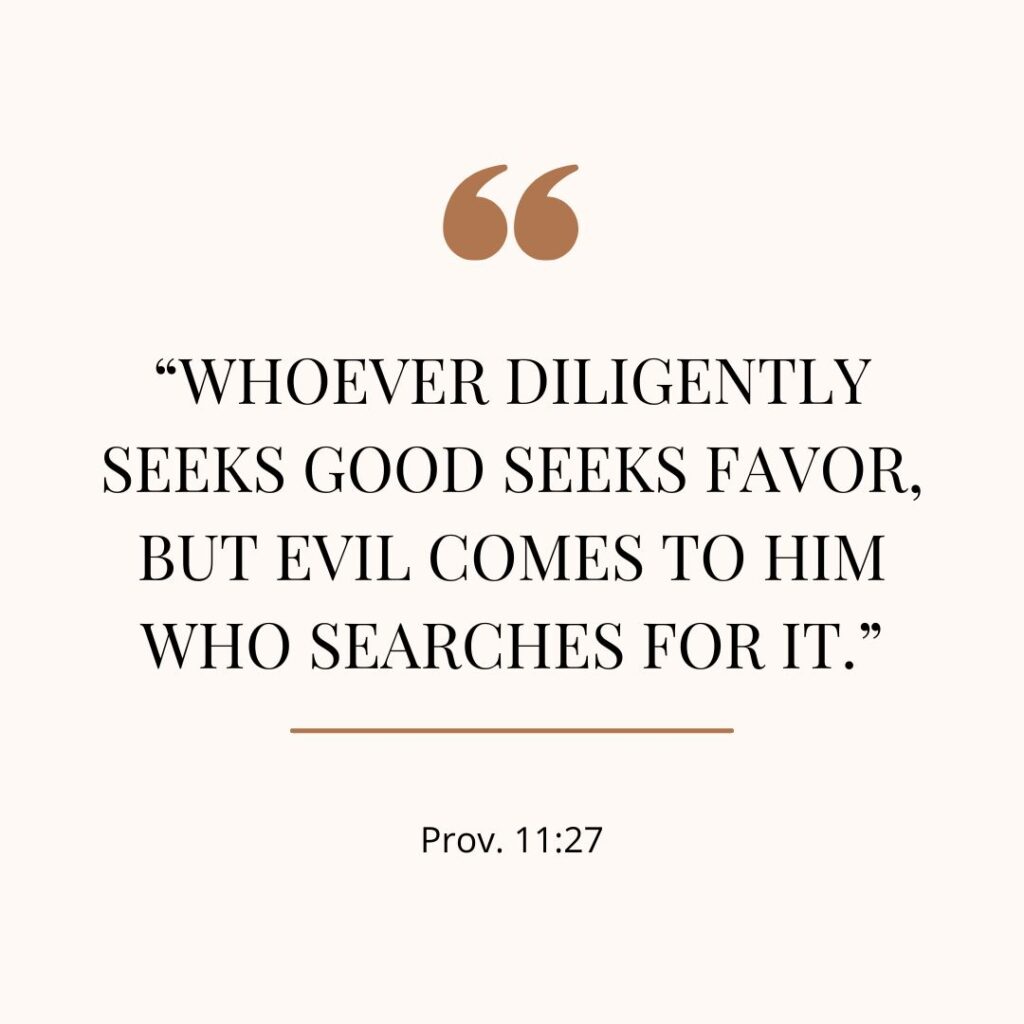 Daily Reading: Deuteronomy 2:1-3:29, Luke 6:12-38, Psalm 67:1-7, Proverbs 11:27
Daily Verse: "Whoever diligently seeks good seeks favor, but evil comes to him who searches for it." Prov. 11:27
Seek divine favor.
Pursuing a life with Christ means seeking divine favor daily. Who doesn't want God's blessing in their lives? People who choose to follow the world.
Obedience brings blessings. God honors our efforts to follow Him, but we won't receive the reward if we don't try.
When facing the unknown, trying to obey what scripture says, despite the opposite of what my flesh wants to do, leads me to an often-uttered prayer, "Bless my efforts, Lord."
Trusting God will notice and bless my actions helps spur me on to obedience. Reminding myself of the prophet Isaiah's words, "our righteous acts are like filthy rags" (Isaiah 64:6), helps keep me humble and reminds me that I can do nothing without Christ.
If we seek trouble, we will find it.  But if we pursue righteousness through Jesus, relying on God for help, we will find His favor.  Ask God for His blessing, do your best to honor Him, and expect the Lord to answer with His goodness.
Lord, forgive us for following the ways of the world.  Help us tune in to Your desires for our life.  Bless our efforts as we try to follow You to the best of our ability.  In all things, let You receive the glory and honor.  IJNIP. Amen