One minute read.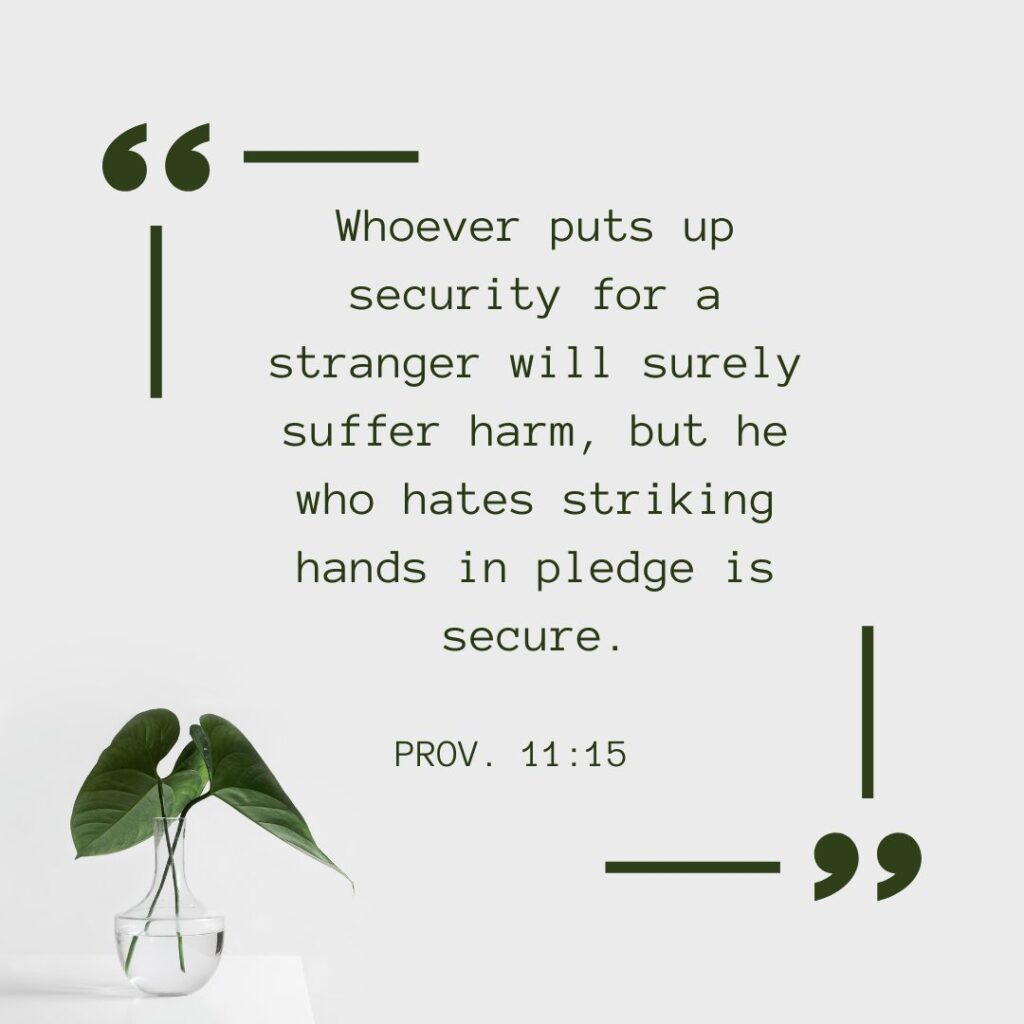 Daily Reading: Numbers 26:1-51, Luke 2:36-52, Psalm 60:1-12, Proverbs 11:15
Daily Verse: "Whoever puts up security for a stranger will surely suffer harm, but he who hates striking hands in pledge is secure." Prov. 11:15
Discernment brings security.
Making financial pledges with strangers, an unknown person can leave you holding the bag. Watching a recent episode of "Poker Face" on Peacock, the heroine picked up a hitchhiker in the mountains. Throughout the entire episode, her car companion kept stealing her wallet.
Discernment means the ability to judge well. Applying sound judgment to financial decisions means taking emotion from the equation, objectively analyzing the situation, and seeking wise counsel.
As Christ's followers, God calls us to help those in need. Unfortunately, scammers often portray themselves as needy. In today's world, they have more ways than ever to scam honest people out of their funds.
Before helping strangers, take time to do the research and gain as much information as possible. Use the tools God gives us to apply discernment in financial decisions.
Lord, forgive us for making pledges without considering the consequences. Please help us apply discernment to all aspects of our lives, making the best decisions with Your assistance. IJNIP. Amen