One minute read.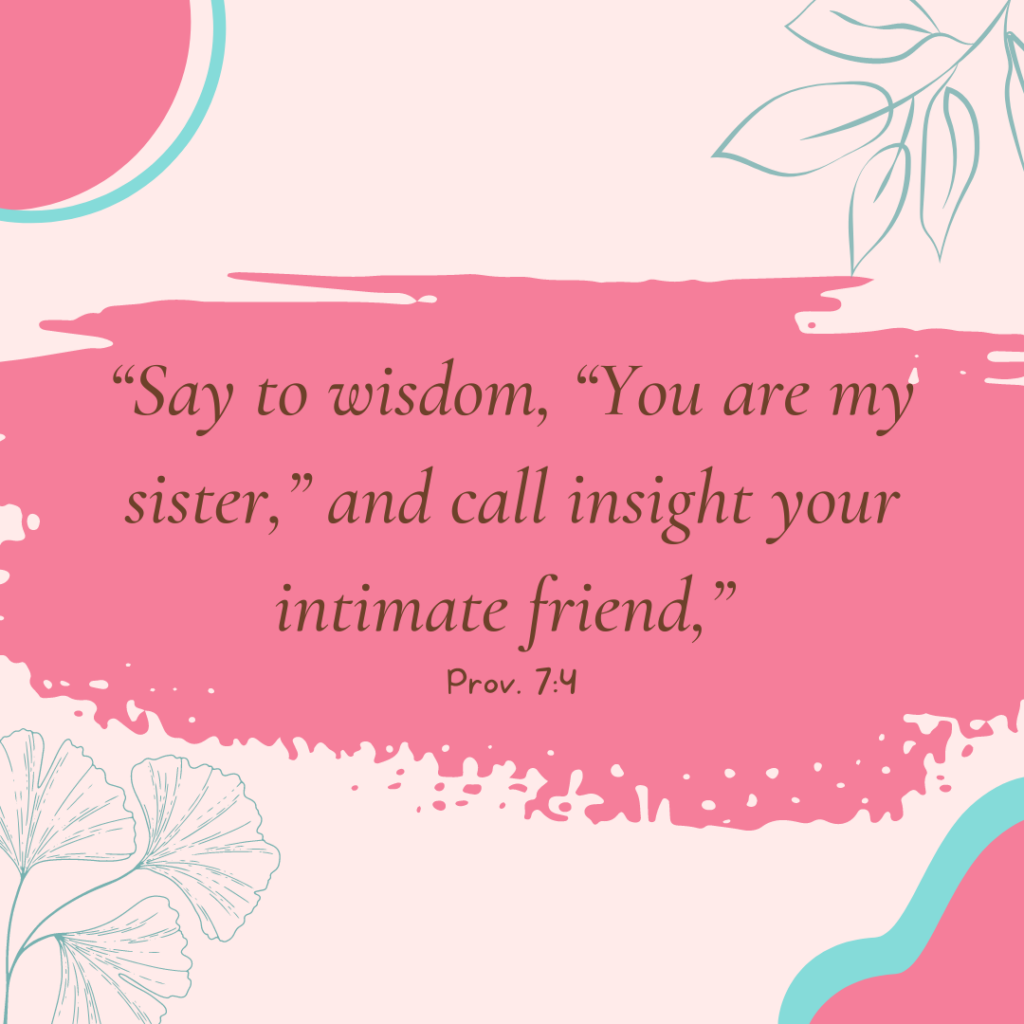 Daily Reading: Exodus 19:16-21:21, Matthew 23:13-39, Psalm 28:1-9, Proverbs 7:1-5
Daily Verse: "Say to wisdom, "You are my sister," and call insight your intimate friend," Prov. 7:4
Bina, the original Hebrew word for insight in today's verse, means "wisdom that responds to the Lord and His instruction."
Becoming intimate friends with Jesus will give you access to His wisdom. However, the trend over the past 30 years shows a decrease in close relationships in the U.S.
"Just 13% of adults say they have 10 or more close friends, compared with 33% of those surveyed in 1990." World Economic Forum, 'Friendships: Less is Now More"
According to a 2020 Gallup poll, church attendance dropped below 50% for the first time in 8 decades.
If we want to call insight our intimate friend, we must pursue relationships, first with Jesus, then with others. Attending church regularly helps us do both. 
Building a life-giving bouquet of friends begins with Jesus. Becoming intimate with Christ will give you insight and develop close relationships with Him and others.  
Lord, forgive us for not pursuing You more. Help us draw closer to Jesus today as we seek a relationship with Him.  Build our bouquet of friendships as we engage with Jesus in an intimate relationship. IJNIP. Amen