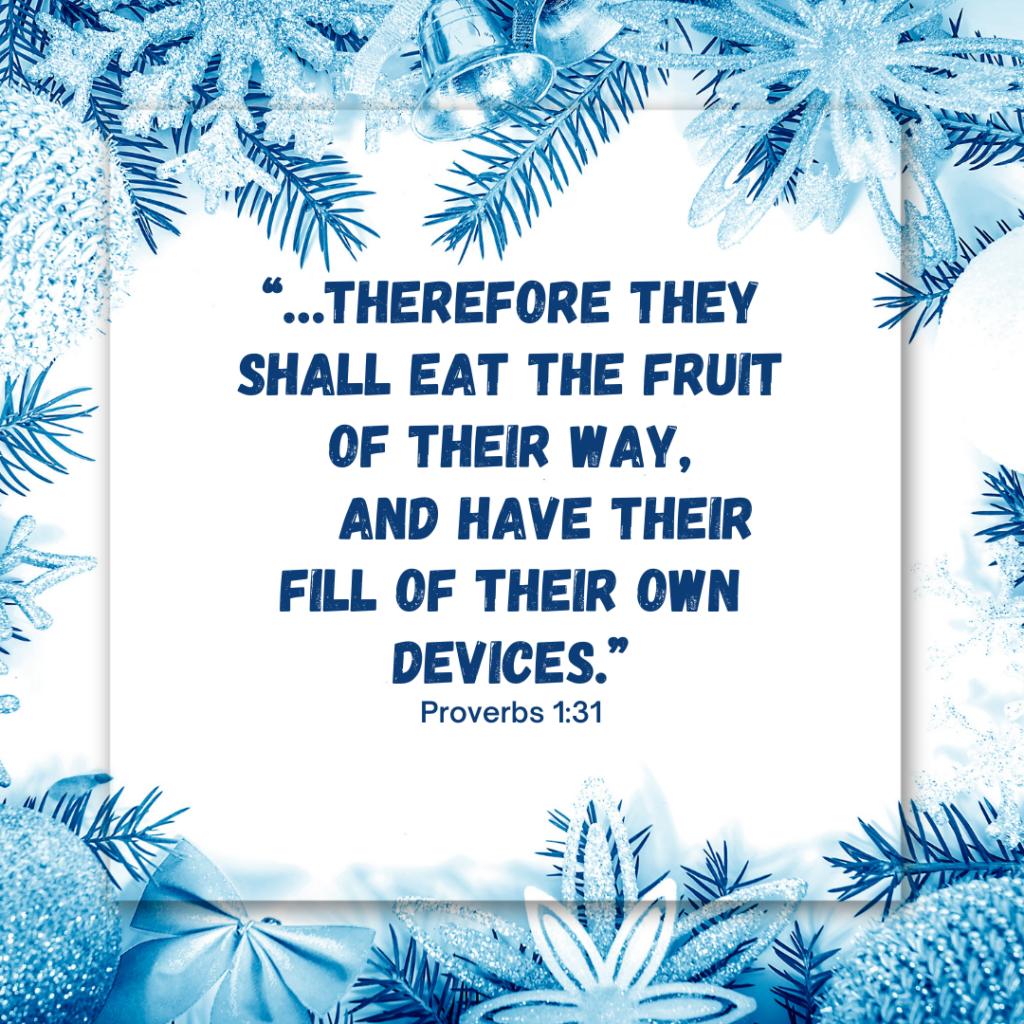 One minute read.
Daily Reading: Genesis 13:5-15:21, Matthew 5:27-48, Psalm 6:1-10, Proverbs 1:29-33
Daily Verse: "…therefore they shall eat the fruit of their way and have their fill of their own devices." Proverbs 1:31
Chapter one of Proverbs ends with a warning. People who despise wisdom will eat the fruit they produce. In other words, actions have consequences.
Everyone ignores wisdom at some point or another. In the fall of 2022, I rented a booth at a crafter's consignment store. Rushing in without researching, I learned quickly that crafting requires more money and effort than I thought. As a result, the expenses outweighed the profits.
Confessing to God my impulsive actions and commitment to learning from my mistakes resulted in a profitable outcome.
Seek wisdom at all costs. Don't suffer from foolish decisions. Instead, learn from those who go before you. Find trusted mentors who can guide you on your journey.
Live in God's blessing as you earnestly pursue Him.
Lord, thank You for rescuing us from our foolishness. Help us to seek wisdom before acting. Let us produce good fruit as we stay connected to You. IJNIP. Amen