One minute read.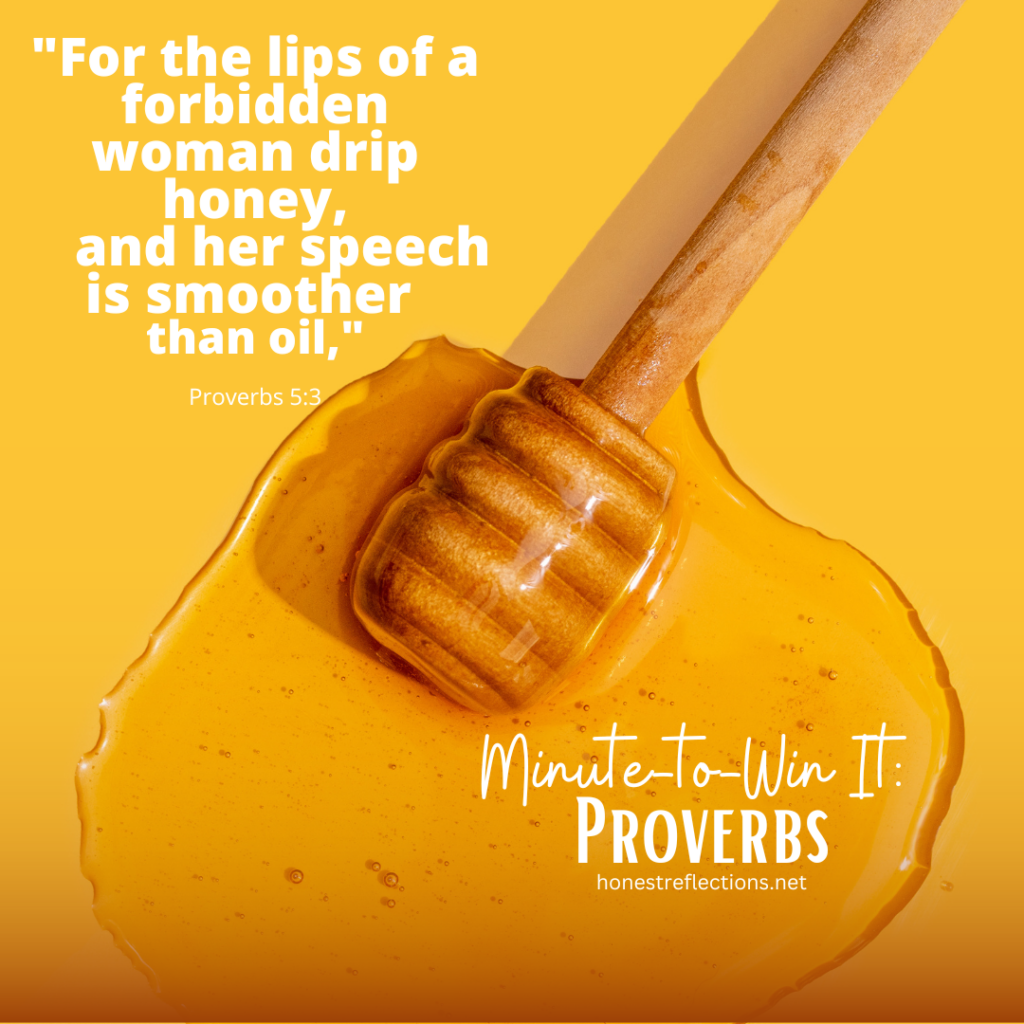 Daily Reading: Genesis 50:1 – Exodus 2:10, Matthew 16:13-17:9, Psalm 21:1-13, Proverbs 5:1-6
Daily Verse: "For the lips of a forbidden woman drip honey,
and her speech is smoother than oil," Prov. 5:3
Temptation comes in the form of flattering words. Guarding discretion means avoiding unhealthy liaisons. Placing guardrails in our life help us avoid the trap.
Pastor Andy Stanley's series "Guardrails" teaches us to set boundaries that prevent us from sliding down slippery slopes. Ron and I protect our marriage by not spending time alone with people of the opposite sex. A budget helps us keep our finances in line. Practicing healthy eating habits and exercise keeps us reasonably fit, a battle we continue to fight.
"Be sober-minded; be watchful. Your adversary the devil prowls around like a roaring lion, seeking someone to devour." 1 Peter 5:8
Our spiritual battle has an active enemy trying to derail our journey. Becoming aware of the devil's attacks helps us avoid his schemes.
Keeping our eyes on Jesus will give us victory over the devil's ploys.
Lord, thank You for protecting us from the tricks and schemes of the Devil. Help us develop guardrails to protect us from the slippery slopes of life. Let us live fully in Christ. IJNIP. Amen