One minute read.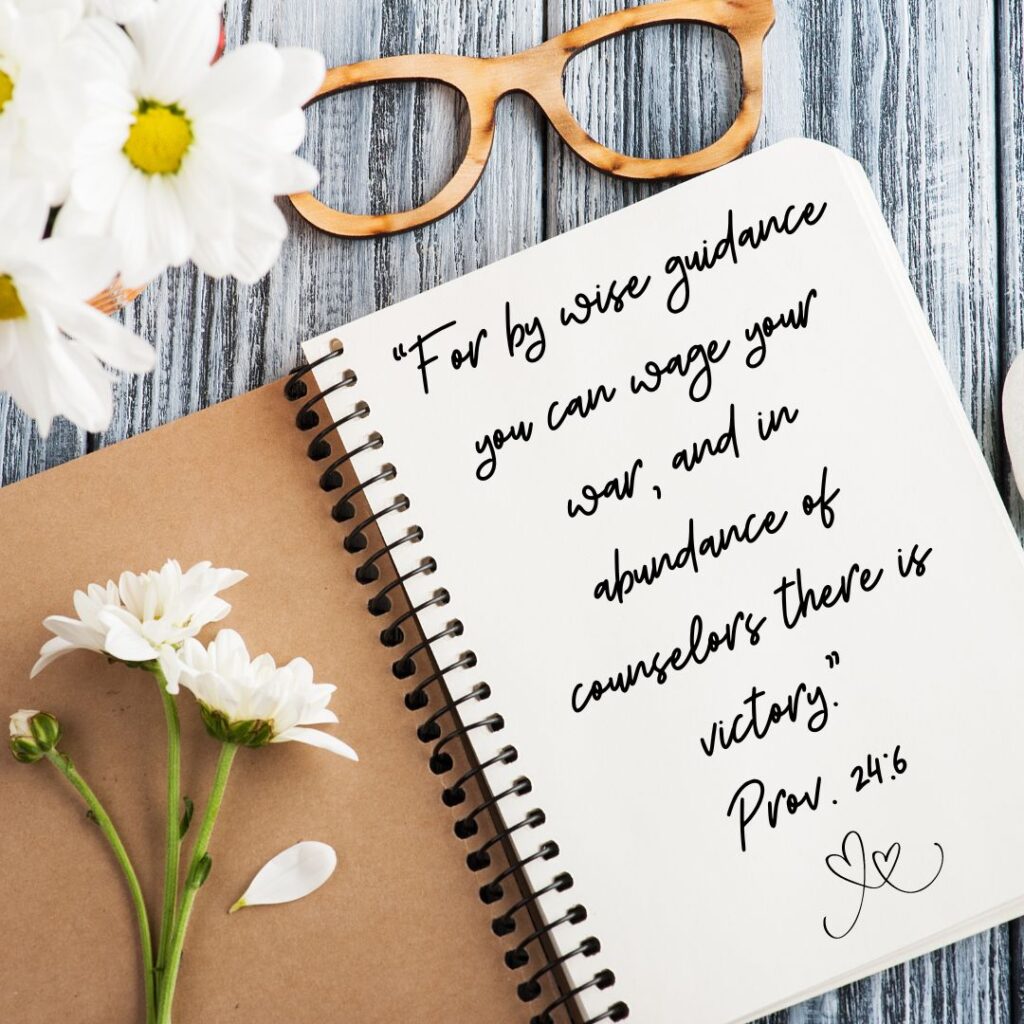 Daily Reading: Isaiah 48:12-50:11, Ephesians 4:17-32, Psalm 69:1-18, Proverbs 24:5-6
Daily Verse: "For by wise guidance you can wage your war, and in abundance of counselors there is victory." Prov. 24:6
Strategy over strength.
Decades ago, when I returned to tennis as an adult, I played against a woman in her 70's. In my early 30s, I walked on the court, confident of the win, banking on my youthful body and agility. Less than an hour later, after trouncing me, my opponent left to lift weights on her way to the gym. Wisdom defeated strength. And I learned a memorable lesson.
Seeking wise counsel and developing a strategy carries us to victory far quicker than mere strength. Like so many things in life, strength wains quickly, but wisdom stands the test of time.
When facing battle, don't rely on your opinion only. Talk to people with experience. Learn from their mistakes and find victory by following their advice—the more abundant the counselors, the better the victory.
Using your resources wisely helps you defeat the enemy. People have much to offer if we seek their wisdom. We don't have to go through everything alone. God gave us wise counselors to help us weather the storm.
Lord, forgive us for ignoring the wise counsel we receive. Help us seek abundant wisdom from the people You place in our lives. Allow us to gain victory from the knowledge we glean from others. IJNIP. Amen