One minute read.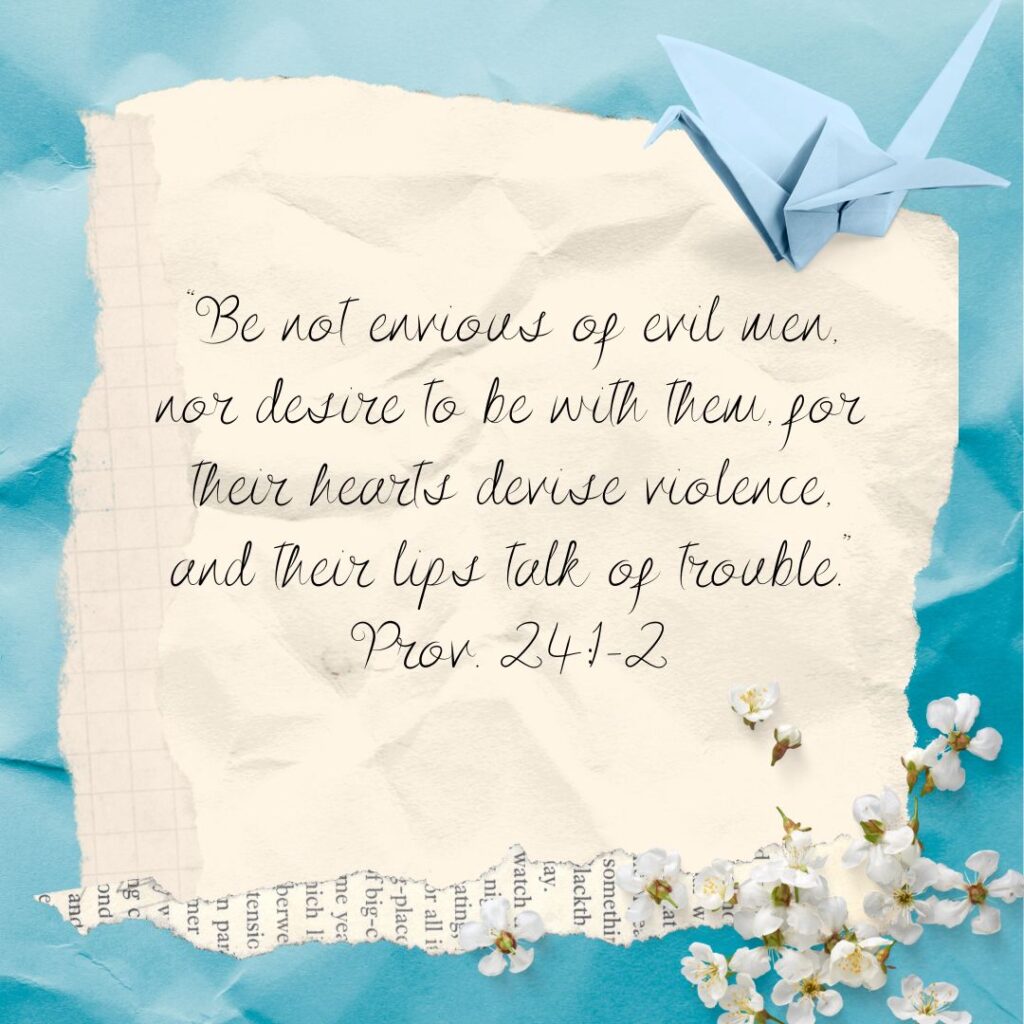 Daily Reading: Isaiah 43:14-45:10, Ephesians 3:1-21, Psalm 68:1-18, Proverbs 24:1-2
Daily Verse: "Be not envious of evil men, nor desire to be with them, for their hearts devise violence, and their lips talk of trouble." Prov. 24:1-2
Reject envy.
Following Jesus takes perseverance and endurance through difficult times. During dessert seasons, periods when God seems quiet, and doubt comes easily, envying evil men can seem tempting. In your struggles, they seem to thrive. The best way to reject the envy that tries to work into your heart happens with a perspective change.
"We can complain because rose bushes have thorns or rejoice because thorn bushes have roses." Abraham Lincoln
The lens through which we look at life determines what we will see. Asking God to give us His perspective allows us to see challenges as opportunities to grow and envy as something that will rot our bones.
Stay focused on Jesus, even in the dry parts of the journey. David spent years alone in the hills, tending sheep and shooting wild beasts with his sling before He defeated Goliath. God's always working, preparing us for the next chapter.
Reject envy. Thank God for the roses on the thorn bush instead.
Lord, forgive us for envying evil people. Help us keep Your perspective as we persevere in the trials of life. Don't let skewed vision get us off track. IJNIP. Amen