One minute read.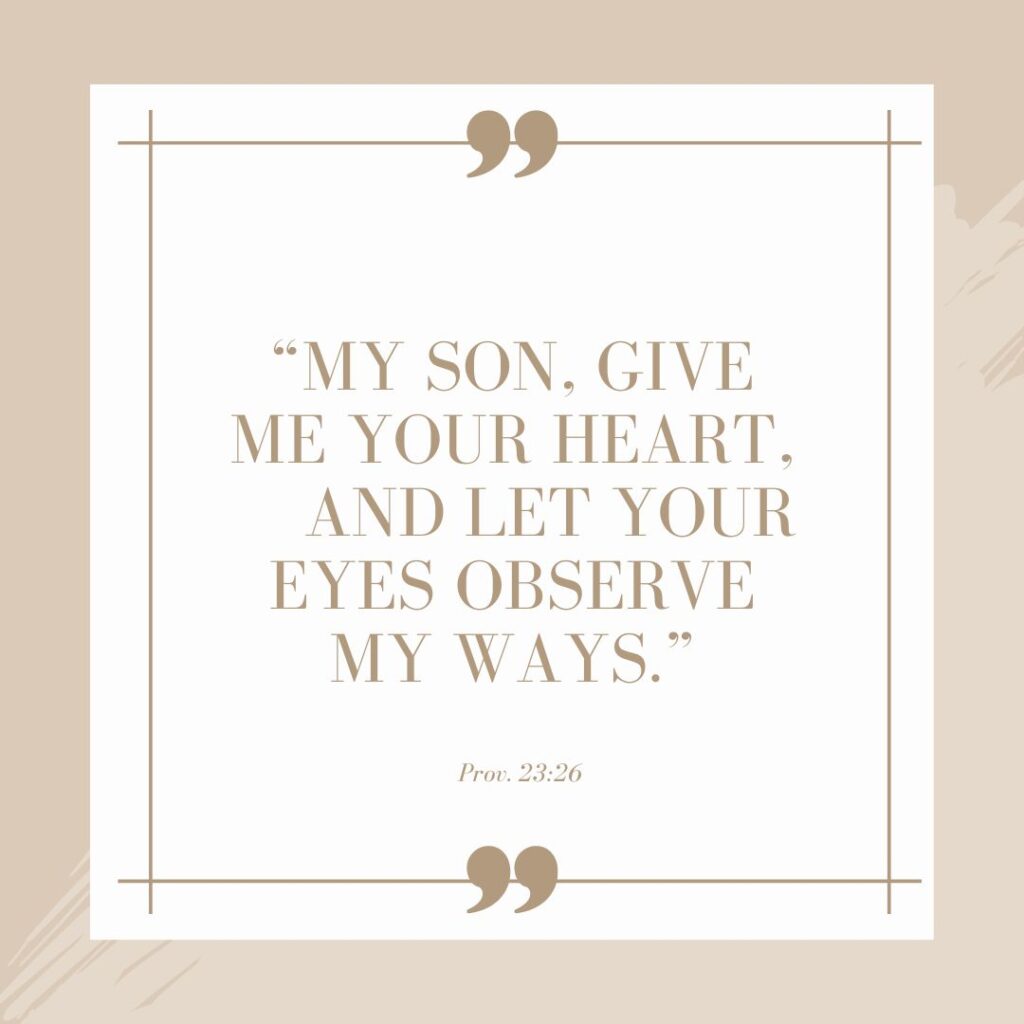 Daily Reading: Isaiah 39:1-41:16, Ephesians 1:1-23, Psalm 66:1-20, Proverbs 23:25-28
Daily Verse: "My son, give me your heart, and let your eyes observe my ways." Prov. 23:26
Avoid temptation.
Verses 26-28 warn against folly, portrayed as loose women, a prostitute, and a wayward wife. Falling for their seductive ways leads the son into a pit that leads to death.
We all have temptations that lead us to places we don't want to go. Identifying life's seductions that drag us down wrong paths helps us to avoid them. The teacher in today's verse wants us to follow his example, shunning the temptress and keeping our eyes focused on him.
Jesus, the perfect teacher, helps us avoid pitfalls when focusing on Him.
"No temptation has overtaken you that is not common to man. God is faithful, and he will not let you be tempted beyond your ability, but with the temptation, he will also provide the way of escape, that you may be able to endure it." 1 Cor. 10:13
God gives us a way out of the temptations we face. When you get sucked in by allure, look for the exit door and run to it. Avoid the temptress by staying focused on Jesus.
Lord, forgive us for falling for the temptations of this world. As we focus our eyes on You, help us run from temptation, staying on the path of life You offer. Give us victory over the temptress. IJNIP. Amen