One minute read.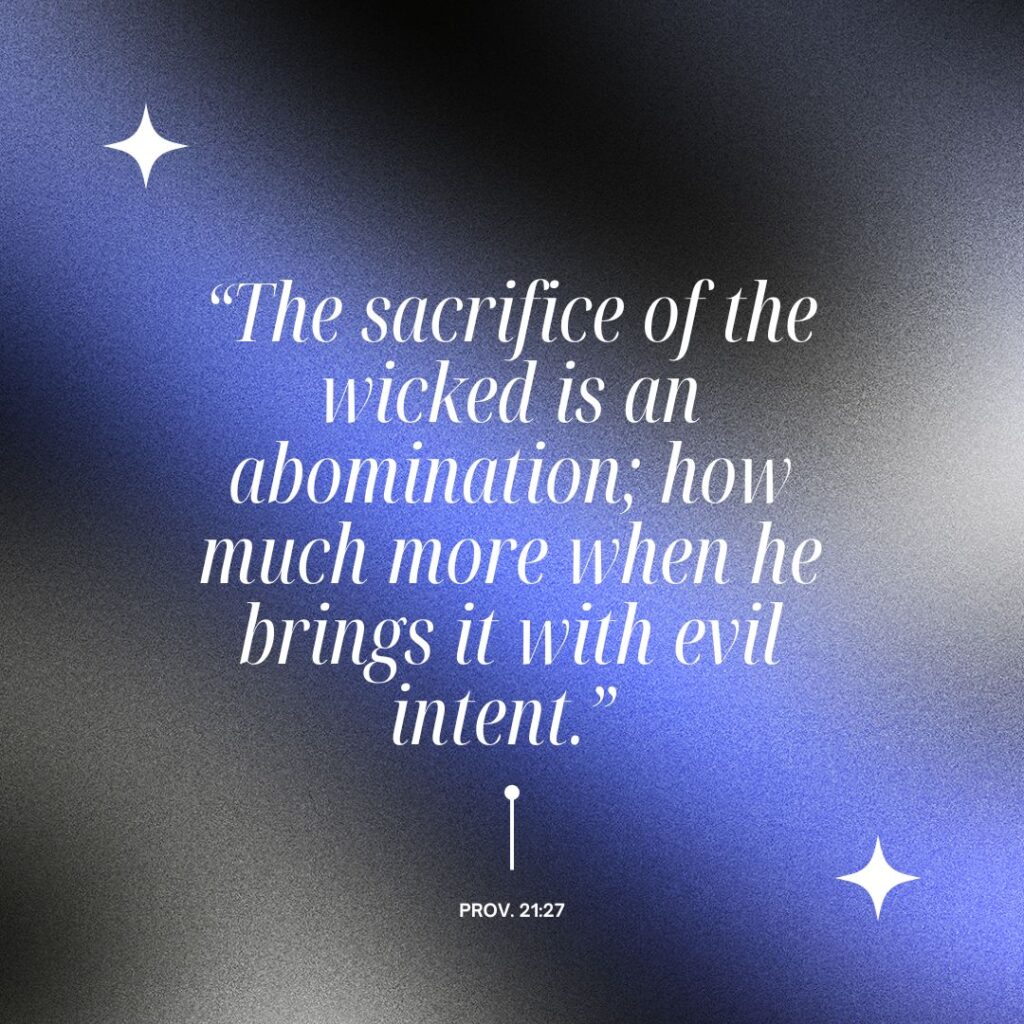 Daily Reading: Job 4:1-7:21, 1 Cor.14:18-40, Psalm 37:30-40, Proverbs 21:27
Daily Verse: "The sacrifice of the wicked is an abomination; how much more when he brings it with evil intent." Prov. 21:27
Unacceptable worship.
Offering sacrifices with wicked intent infuriates God. Our Creator knows the motives of our hearts. When we try to manipulate God, we will lose.
Reading through Numbers with a group of friends, chapter fourteen talks about the Israelites' contempt for God. Complaining about their circumstances, they thought slavery better than the promised land.
"And the Lord said to Moses, "How long will this people despise me? And how long will they not believe in me, in spite of all the signs that I have done among them? I will strike them with the pestilence and disinherit them, and I will make of you a nation greater and mightier than they." Numbers 14:11-12
People have turned their hearts from God, following evil desires in our world and country. Calling on God with malicious intent won't end well, nor trying to manipulate the Creator.
As sinners, humbling ourselves before the Lord and confessing our sins will bring His grace and mercy. But manipulating with evil intentions will bring His wrath.
Lord, forgive us for any evil intent in our hearts. Let us come to You with humble hearts, seeking Your direction and offering our praises in worship. Let our nation become greater and mightier than those who choose evil ways. IJNIP. Amen