One minute read.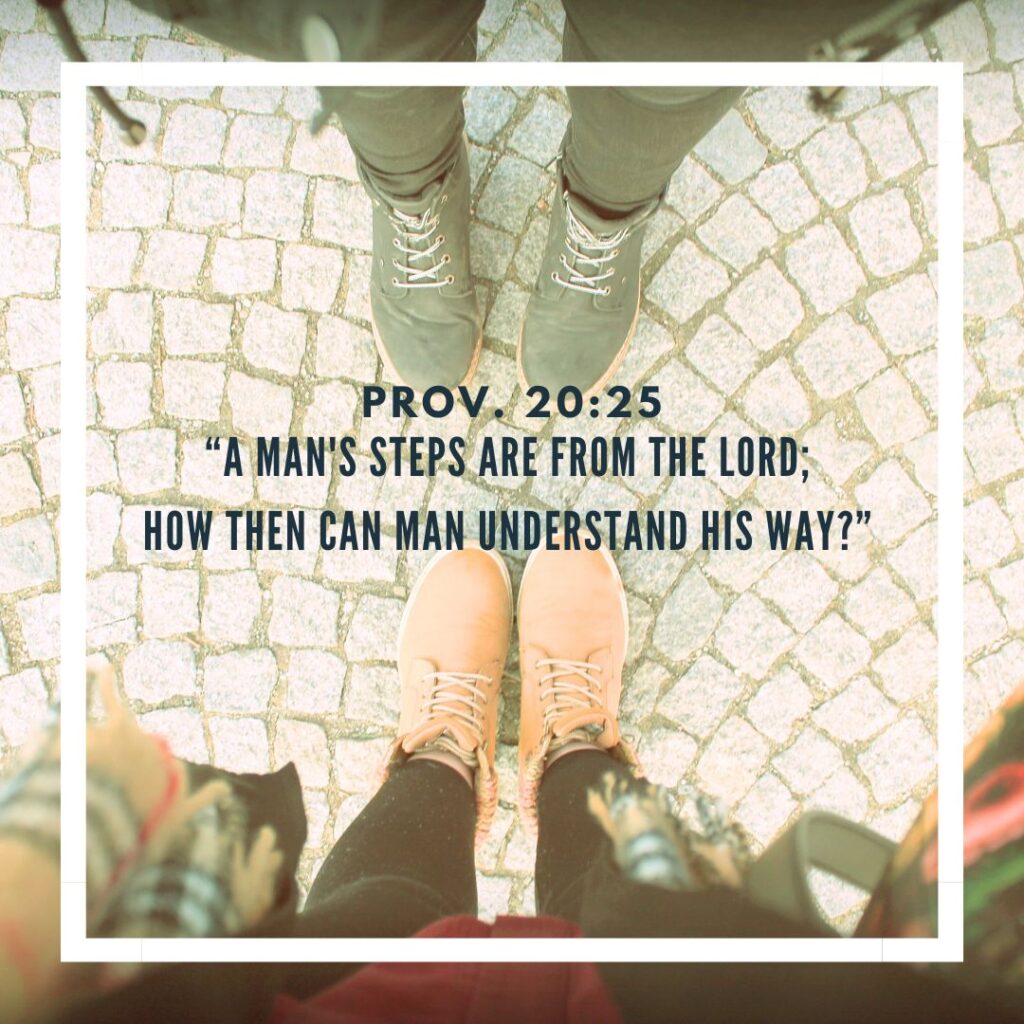 Daily Reading: Ezra 3:1-4:23, 1 Corinthians 2:6-3:4, Psalm 28:1-9, Proverbs 20:24-25
Daily Verse: "A man's steps are from the Lord; how then can man understand his way?" Prov. 20:25
Divine Providence.
God organizes our steps. Ordinary days when everything goes as planned happen because the Lord lets them. And those days when everything goes awry, also because of the Lord.
Writing on the Fourth of July, I had a tennis lesson scheduled for 7:30 this morning. Waking bright and early, I read my Bible, wrote a devotional, polyurethaned boards for my crafting business, and went to the tennis courts to sit for twenty-five minutes, waiting for my student, who never showed nor texted.
At that moment, I had a choice, get mad or accept God had different things in mind for me. Embracing the free moments, I caught up on email, answered texts, packed up my stuff, and headed home, happy to have a few extra minutes to myself.
The Lord knows what the day holds for us before the sun rises. Instead of rebelling against unexpected changes, embrace them as divine providence, accepting God has something else for you to do.
We don't need to understand every step; we just need to take them.
Lord, thank You for organizing our steps and leading us on the adventure of a lifetime. Let us follow easily, accepting unexpected changes and moving in different directions when You call us too. Don't let us miss the divine appointments You have for us. IJNIP. Amen