One minute read.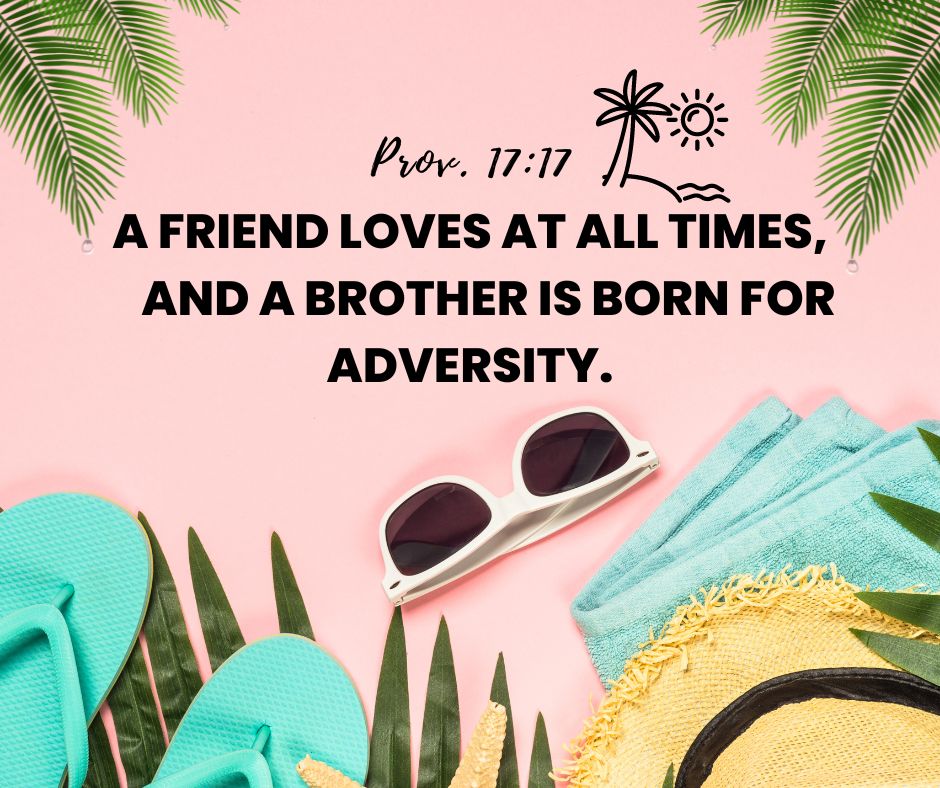 Daily Reading: 1 Kings 22:1-53, Acts 13:16-41, Psalm 138:1-8, Proverbs 17:17-18
Daily Verse: "A friend loves at all times, and a brother is born for adversity." Prov. 17:17
Loyal friends.
God gives us framily, friends that become family. Adversity always exposes the people in your life who have your back. During my hospitalization for a blood clot, friends prayed for me from all over the country. One of my friends, a busy mom of three, found time in her schedule to drive the half-hour, bring me flowers and sit with me. Others dropped their plans and rushed to my bedside—friends who had become framily.
Investing in friendships develops a support system for everyone. Showing up for people in crisis, even if you can't do anything, strengthens them and displays God's love. We can't fix life's problems, but we can walk through them with others, helping them persevere.
Following Christ adopts us into God's family and gives us friends who always love. Invest in your framily, build solid and supportive relationships with the people in your life. Show up for them in adversity, walk with them through strife, and set an example of loyal friendship for those around you.
Lord, thank You for the friends we have. Help us love and support them well, developing a framily. As we meet new people, let us love them and draw them into our network, supporting and loving them well for You. IJNIP. Amen