One minute read.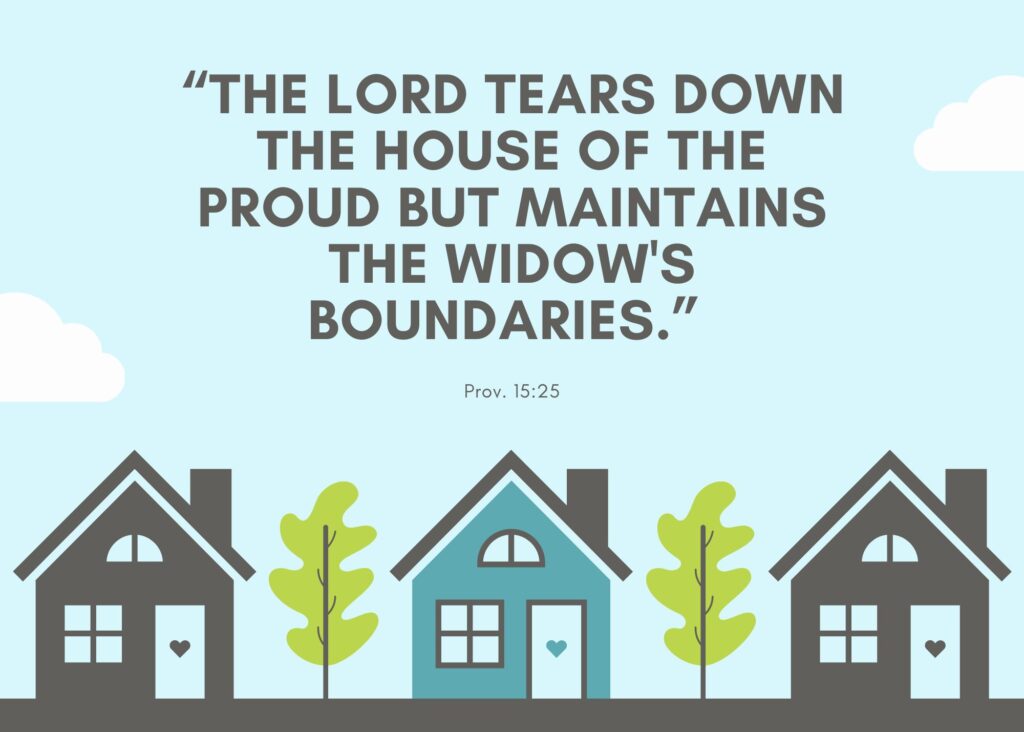 Daily Reading: 1 Samuel 29:1-31:13, John 11:55-12:19, Psalm 118:1-18, Proverbs 15:24-26
Daily Verse: "The Lord tears down the house of the proud but maintains the widow's boundaries." Prov. 15:25
Divine justice.
God humbles the proud and protects the needy. Proud people often prey on the widows, orphans, poor and needy, but God protects the vulnerable. 
My mom, a widow longer than a wife, had people who tried to take advantage of her. Phone scammers and con artists preyed on her vulnerability. But the Lord always saved her by exposing them. Monitoring her phone and confronting the con artists kept them at bay. God used her children to intervene and protect her from their exploits.
As Christ's followers, we must protect the vulnerable. People who deny God and live for themselves have no moral compass. Without the Holy Spirit guiding people, anything goes, including taking advantage of needy people.
We serve a sovereign God who knows the hearts of all. The Lord protects His flock and exposes the proud, tearing down their houses and revealing their misdeeds.
Lord, help us protect the vulnerable. Expose the proud and devious of heart, don't let them take advantage of the needy. Let us serve You well by helping those who can't help themselves. IJNIP. Amen