One minute read.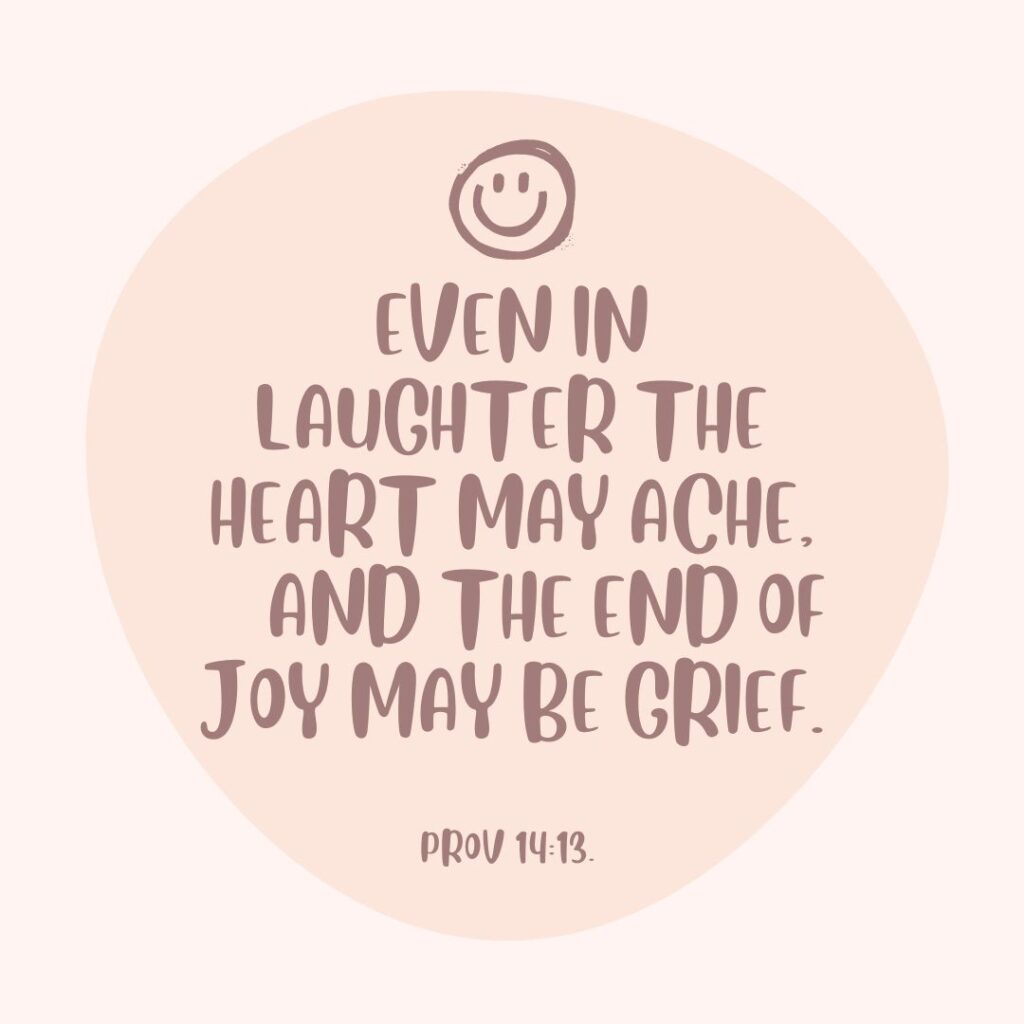 Daily Reading: Judges 11:1-12:15, John 1:1-28, Psalm 101:1-8, Proverbs 14:13-14
Daily Verse: "Even in laughter the heart may ache, and the end of joy may be grief." Prov. 14:13
Mixed emotions.
Joy and grief comingle together; you can't have one without the other. As my friend Sharyn often says, "You wouldn't know a good day if you didn't have a bad day."
Life comes with mixed emotions. A friend recently lost their beloved dog, bringing grief. When he posted the pictures of all the joy River brought to them during his time on earth, I couldn't help but smile at all the shenanigans. Joy and grief mixed.
Often at funerals, people laugh at shared memories of their loved ones. 
"Grief is the last act of love we have to give to those we love. Where there is deep grief, there was great love." Anonymous
At any given moment in time, people feel more than one emotion. Following Jesus and applying His principles to our lives helps us learn to accept and deal with the hills and valleys of life.
Christ helps us discover the peace that surpasses all understanding, regardless of the circumstances.
Lord, thank You for introducing us to love. As we move through our days, help us deal with the mixed emotions of caring for others. Let us live in the moment, enjoying the good times, persevering through the bad times, and in all things, staying centered on You. IJNIP. Amen