One minute read.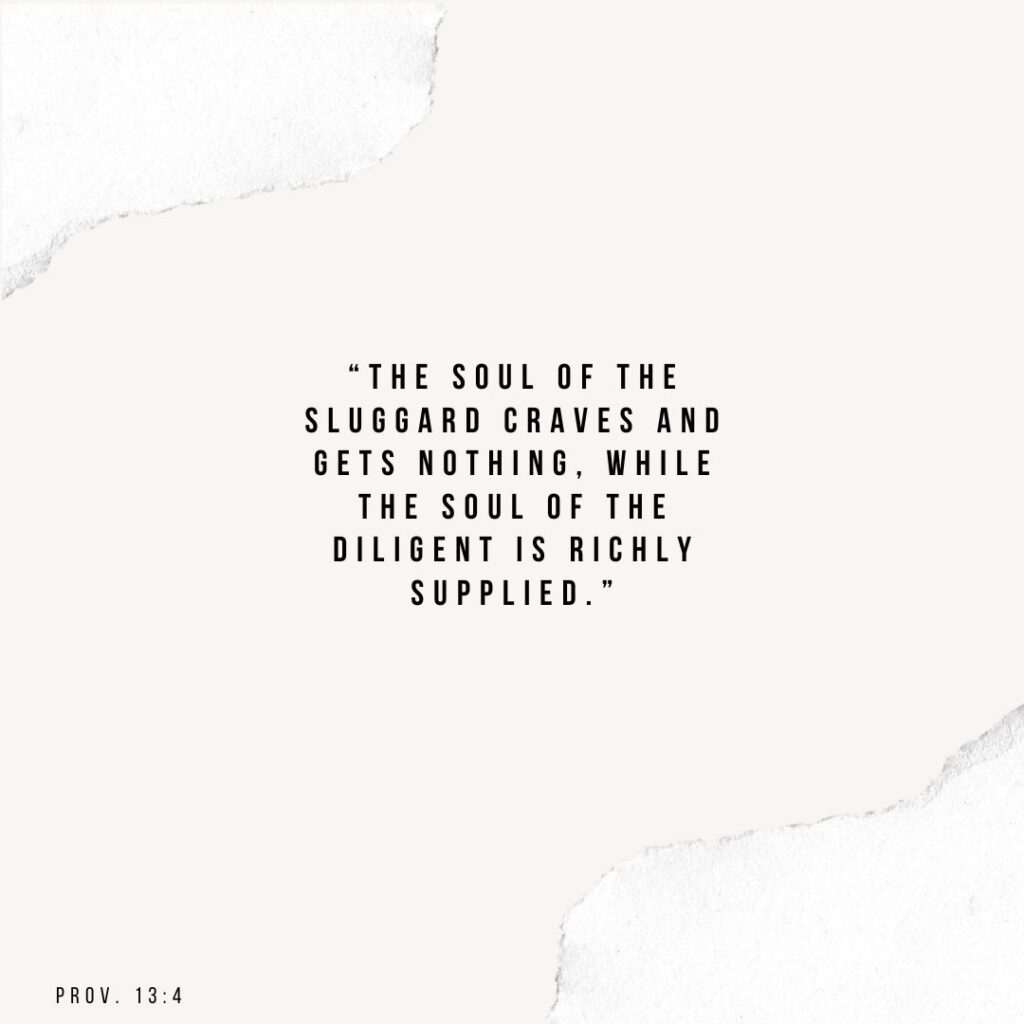 Daily Reading: Joshua 9:3-10:43, Luke 16:19-17:10, Psalm 83:1-18, Proverbs 13:4
Daily Verse: "The soul of the sluggard craves and gets nothing, while the soul of the diligent is richly supplied." Prov. 13:4
Dreams inspire action.
God places hopes and dreams within our hearts. We can choose what we do with divine inspiration, act, or continue dreaming. Dreams inspire me to act; once I have a vision, I plunge ahead, probably too quickly. On the other hand, my husband tends to spend more time thinking about action before doing anything. Together we balance each other out. He slows me down; I get him moving.
Diligent work results in fulfilled dreams. But constant dreaming without action gets nothing done. Often, fear keeps people from taking the first step, but once the action begins, movement propels it along.
When my friends shared their dream of planting Life Community Church in Mt. Pleasant, SC, I eagerly joined their calling. Work began long before the first service. Standing in the back, listening to Pastor Mike's message, a room filled with people we prayed for long before we knew their names overwhelmed me. Watching their dream become a reality changed my life and inspired me in my walk with Jesus.
Diligent people will see their dreams fulfilled. But the sluggard never gets to experience the awe of pursuing their dreams.
Lord, forgive us for not acting on divine inspiration. Please help us take the first step to achieving our dreams. As we pursue our God-given purpose, help us not lose heart. Motivate us to keep going, knowing You will bless our efforts. IJNIP. Amen