One minute read.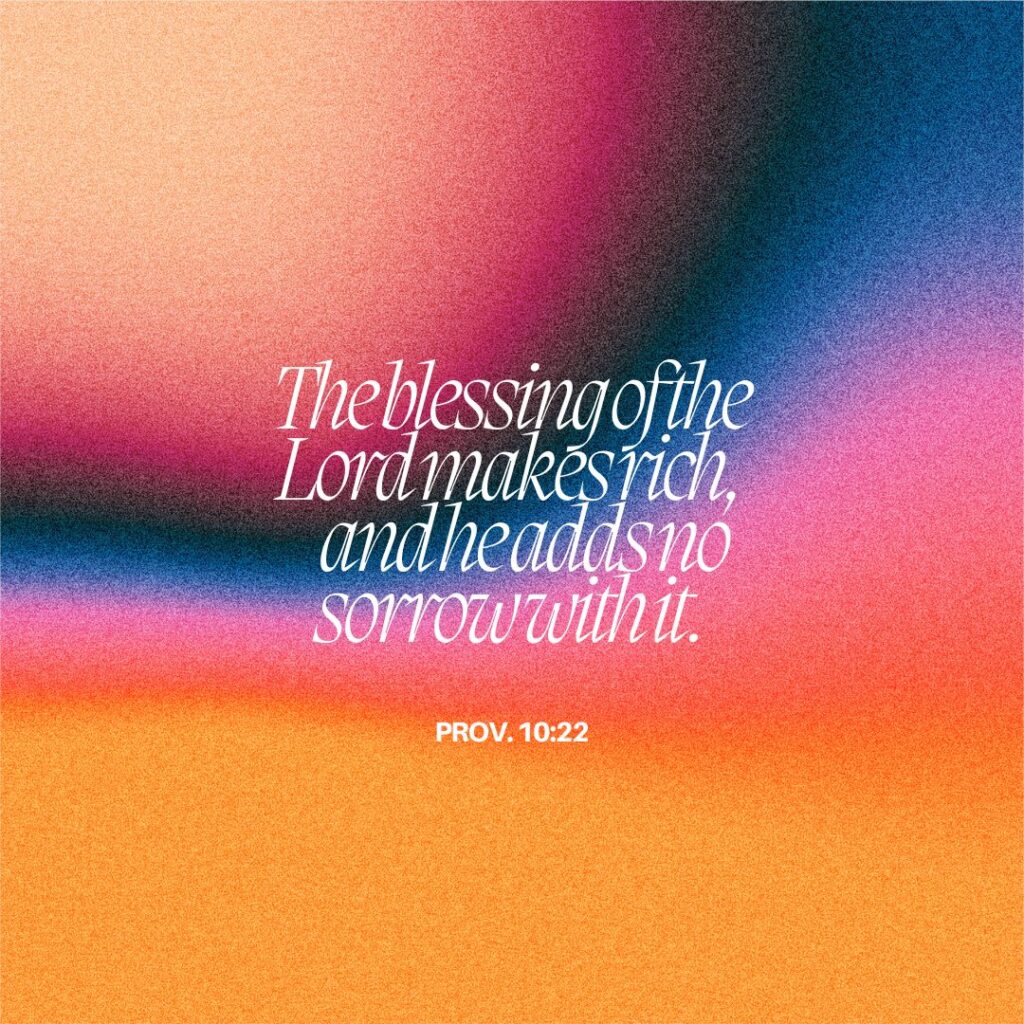 Daily Reading: Leviticus 25:47-27:13, Mark 10:32-52, Psalm 45:1-17, Proverbs 10:22
Daily Verse: "The blessing of the Lord makes rich, and he adds no sorrow with it." Prov. 10:22
Wealth has many forms.
God blesses His faithful children with riches, good health, jobs, families and friends, and much more. Wealth comes in many forms. And with it comes no sorrow, just pure joy.
Debt-free living brings no sorrow with it. Dave Ramsey's Financial Peace University taught me how to manage money and live debt free. No more anxiety over which bill I would pay this month, no more eating peanuts for dinner to pay my credit card bill.
Each morning, I praise God for another day and our good health. At my age, the fragility of life seems more fragile. Every moment becomes a God moment the more we pursue Him.
Our hope lies in Jesus; the best days yet to come. Each of us has a different journey, but eventually, we'll all get called home to heaven.
Until then, God gives us riches, no sorrows attached.
Lord, forgive us for not recognizing the riches in our life. As we pursue You, let us find You in new and exciting ways. Let Your originality dazzle us. IJNIP. Amen