One minute read.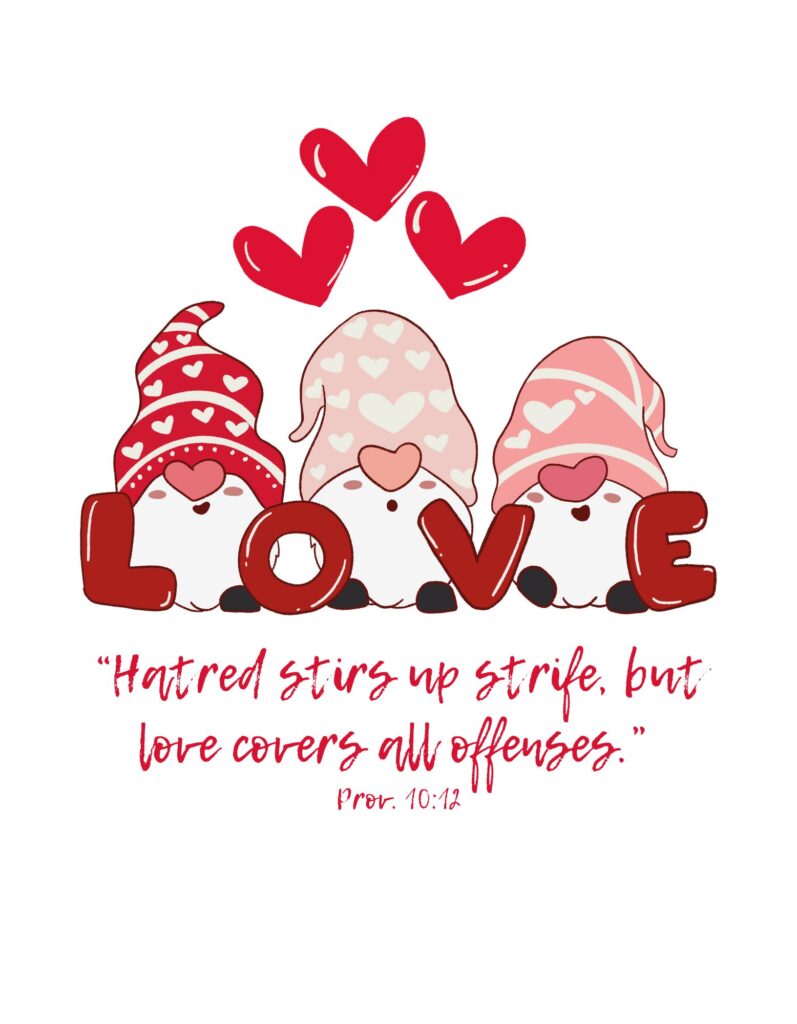 Daily Reading: Leviticus 14:1-57, Mark 6:30-56, Psalm 40:1-10, Proverbs 10:11-12
Daily Verse: "Hatred stirs up strife, but love covers all offenses." Prov. 10:12
Love covers offense.
Pesa, the original Hebrew word for offenses, means rebellion, revolt, sin, or transgression (against human or divine authority).
Something struck me when I read "divine authority" in the definition; I always forget about sinning against God.
When I think of the offenses in my life, my mind goes to the hurts people caused. Getting stuck in those moments has hindered relationships in my life. But I don't typically think of my sin against God and others.
Jesus covered our offenses with His arms stretched wide on the cross. Not only past sins but those we have yet to commit. None of us achieves perfection until God calls us home.
On my best days, I sin. On my worst days, I sin. On all days, God loves me, warts and all.
Learning to lead with grace requires Jesus. Only then can we truly allow love to cover offenses. Without Christ's example, we wouldn't know what to do.
Lord, Your mercies overwhelm us. Thank You for forgiving our offenses towards You and others. Give us hearts like Yours; let us leave a wake of unconditional love behind us as we journey home to You. IJNIP. Amen