One minute read.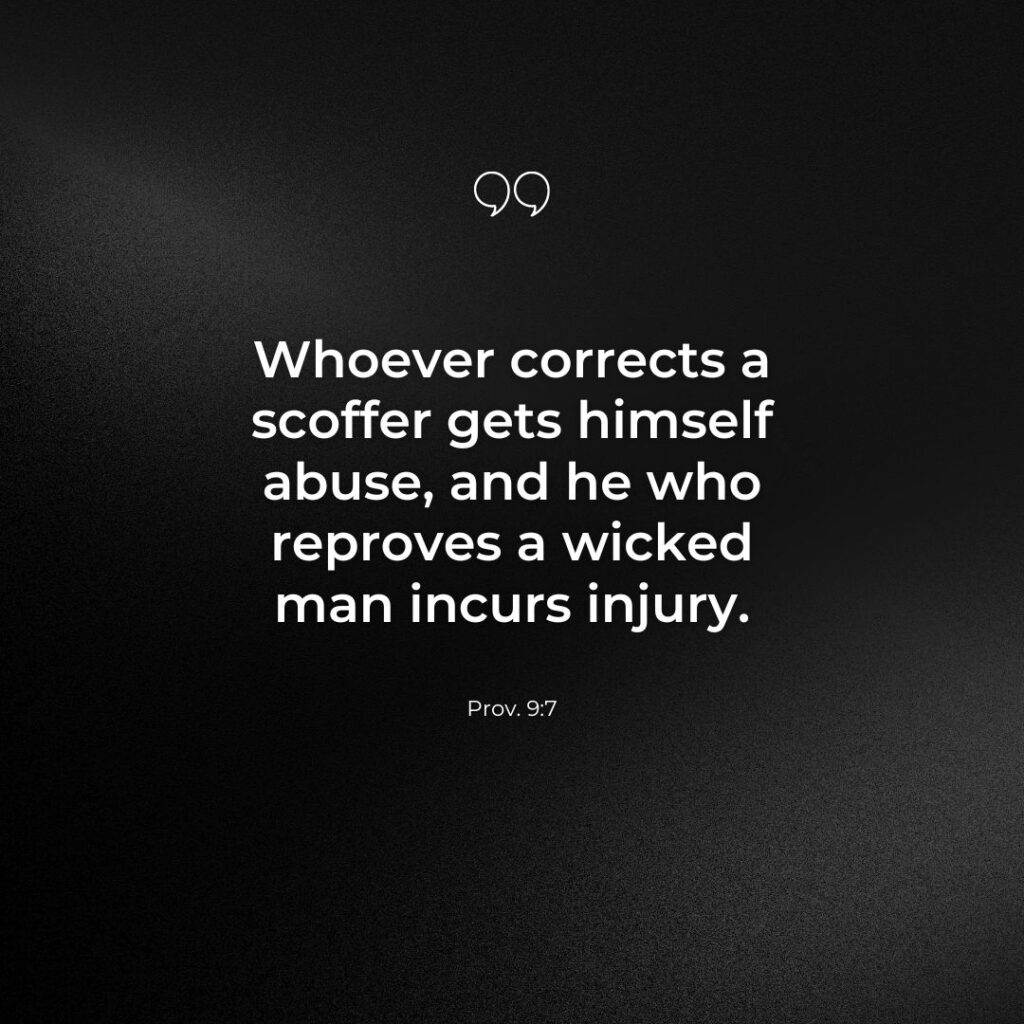 Daily Reading: Exodus 35:10-36:38, Matthew 27:32-66, Psalm 34:1-10, Proverbs 9:7-8
Daily Verse: "Whoever corrects a scoffer gets himself abuse, and he who reproves a wicked man incurs injury." Prov. 9:7
Pride abuses.
Les, scoffer's original Hebrew word, means "proud mocker, babbler." Pride has deep roots and causes us to sin. Nothing hardens hearts like ego.
"Pride is an independent, me-oriented spirit. It makes people arrogant, rude, and hard to get along with. When our heart is prideful, we don't give God the credit, and we mistreat people, looking down on them and thinking we deserve what we have." Joyce Meyer
Correcting a scoffer means addressing a prideful heart. Having an excessively high opinion of ourselves places Jesus below us. Christ leads; He doesn't follow.
When addressing a scoffer, lead with prayer, allowing Jesus to do the heart work. Mockers can't receive until they submit. Lead with grace, love well, and let God do the heavy lifting.
Lord, forgive us our prideful ways. Help us submit all to Jesus, letting Him change us. May we always follow Christ and exemplify His humble ways. IJNIP. Amen