One minute read.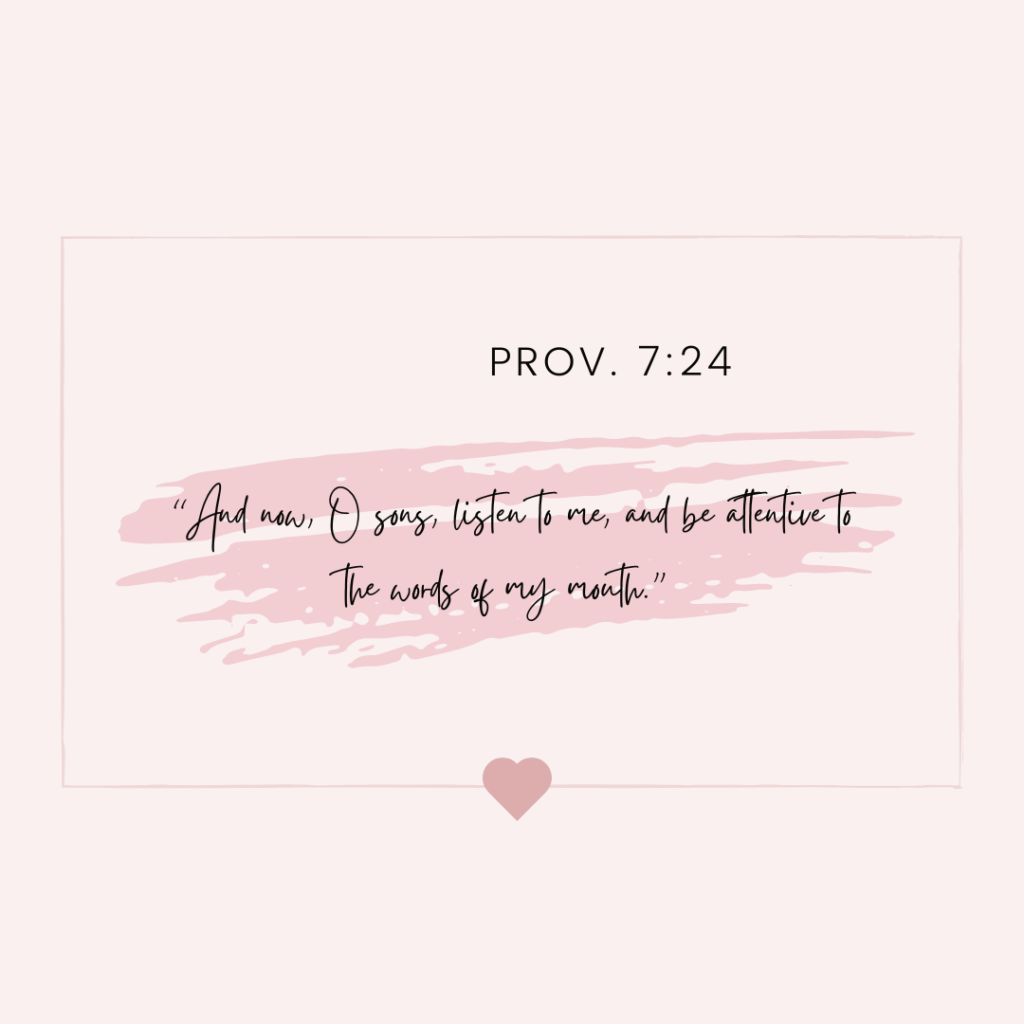 Daily Reading: Exodus 23:14-25:40, Matthew 24:29-51, Psalm 30:1-12, Proverbs 7:24-27
Daily Verse: "And now, O sons, listen to me, and be attentive to the words of my mouth." Prov. 7:24
God wants us to obey Him because, in doing so, we will find protection from the world's ways.
The adulteress woman discussed in chapter seven wants to drag people into her misery. Using her appearance and words, she draws her victims like flies to honey, destroying everyone who falls for it.
Misery loves company. Instead of pulling people up, some try dragging them down.
Following Jesus lets us pull people up, giving them a hand to find new life in Christ. Replacing hopelessness with hope uplifts and encourages people, giving them a way out of life's valleys.
"For this light, momentary affliction is preparing us for an eternal weight of glory beyond comparison." 2 Cor. 4:17
But we can't lift anyone up if we get stuck in the muck. Living for Jesus pulls us out of the quicksand, stands us on firm ground, and lets us extend our hand to others, helping them do the same.
Lord, forgive us when we falter. Stand us on firm ground as You lead us through the valleys of life. Let us encourage and uplift others as we journey through life. IJNIP. Amen