One minute read.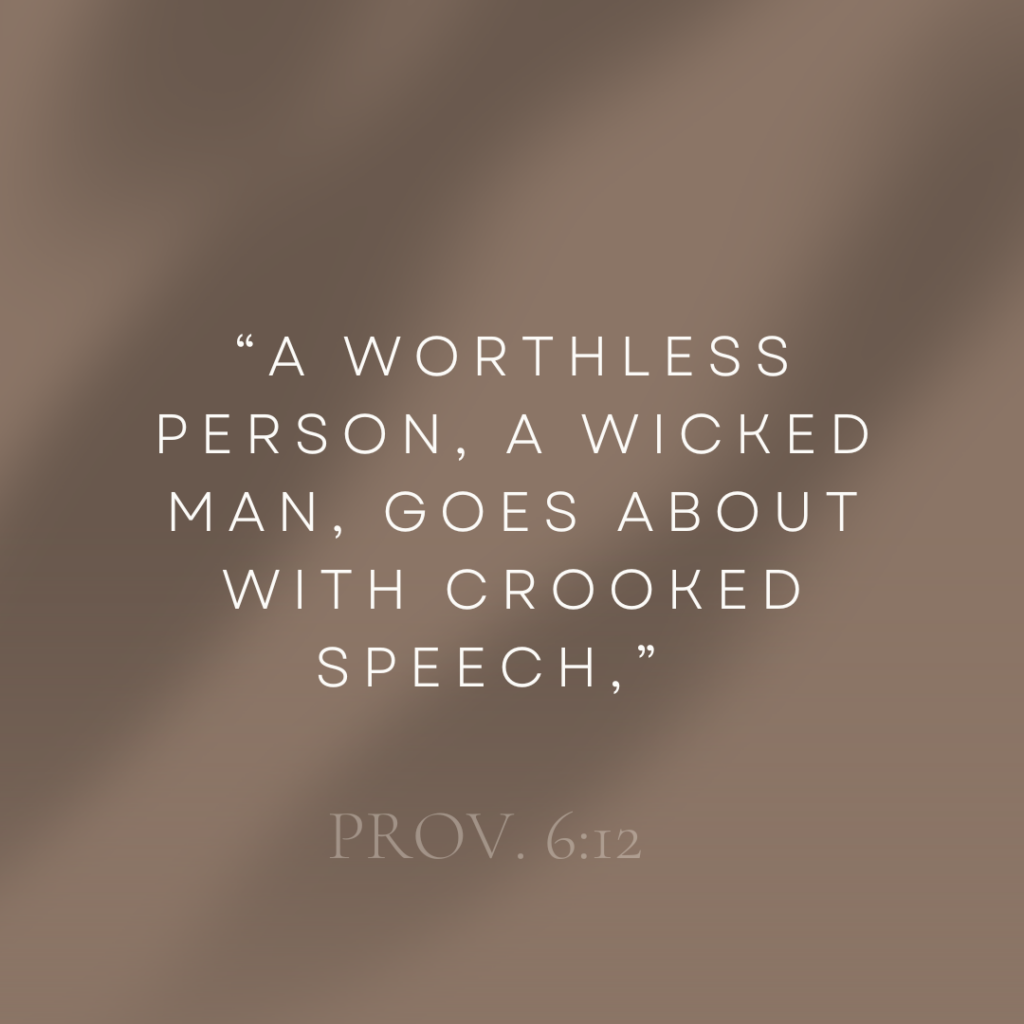 Daily Reading: Exodus 12:14-13:16, Matthew 20:29-21:22, Psalm 25:16-22, Proverbs 6:12-15
Daily Verse: "A worthless person, a wicked man, goes about with crooked speech," Prov. 6:12
People who violate the law or act contemptuously and foolishly practice deceptive ways. When they speak, their words don't carry truth, not knowing the definition of integrity.
In other words, anyone who intentionally misleads others astray falls into the category of "scoundrel" or "villain." Wicked people cause more harm to themselves than anyone else, needing Jesus to turn their lives around.
"I read the paper every day and the Bible every day; that way I know what both sides are up to." Zig Ziglar
Motivational speaker Zig Ziglar's quote comes to mind when I think of the war between truth and lies. Discerning crooked speech becomes easier with Jesus, who makes our paths straight as we follow Him.
Beware of crooked speech. Discern truth with scripture and pray for those who try to lead you astray.
Lord, forgive us for believing lies. Help us discern truth as we move through our day. Illuminate our paths as we follow Jesus, and guide us in truth. IJNIP. Amen