One minute read.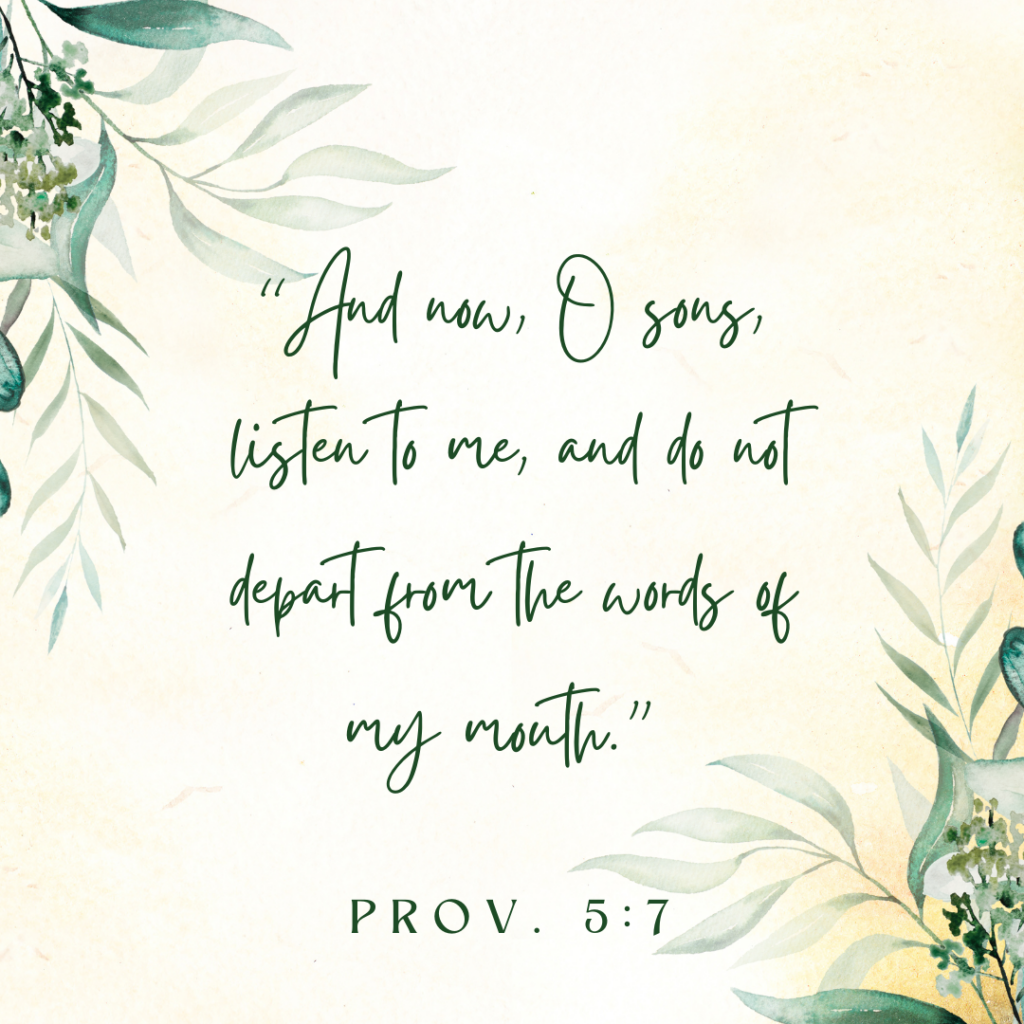 Daily Reading: Exodus 2:11-3:22, Matthew 17:10-27, Psalm 22:1-18, Proverbs 5:7-14
Daily Verse: "And now, O sons, listen to me, and do not depart from the words of my mouth." Prov. 5:7
Following up on yesterday's Proverb, the author gives fatherly advice.
"Keep your way far from her, and do not go near the door of her house," Prov. 5:8
Don't go looking for trouble, and you won't find it. Something I often tell my husband. Like today when he began worrying about fitting the used table we found on Facebook marketplace in our dining room the way he wanted. Anxiety grew as he fed it with his thoughts.
Staying present and in the moment helps us avoid troubled thoughts. Focusing on the people God places before us and enjoying the special time shared together helps us experience eternity.
"For the Present is the point at which time touches eternity." C.S. Lewis
Stay far from trouble by keeping your thoughts on Jesus and living to fulfill the Great Commandment: love God and others.
Lord, forgive us for looking for trouble. As you know, life comes with enough struggles without looking for more. Yet we do. Keep us on the straight and narrow. When we misstep, bring us gently back in line. IJNIP. Amen