One minute read.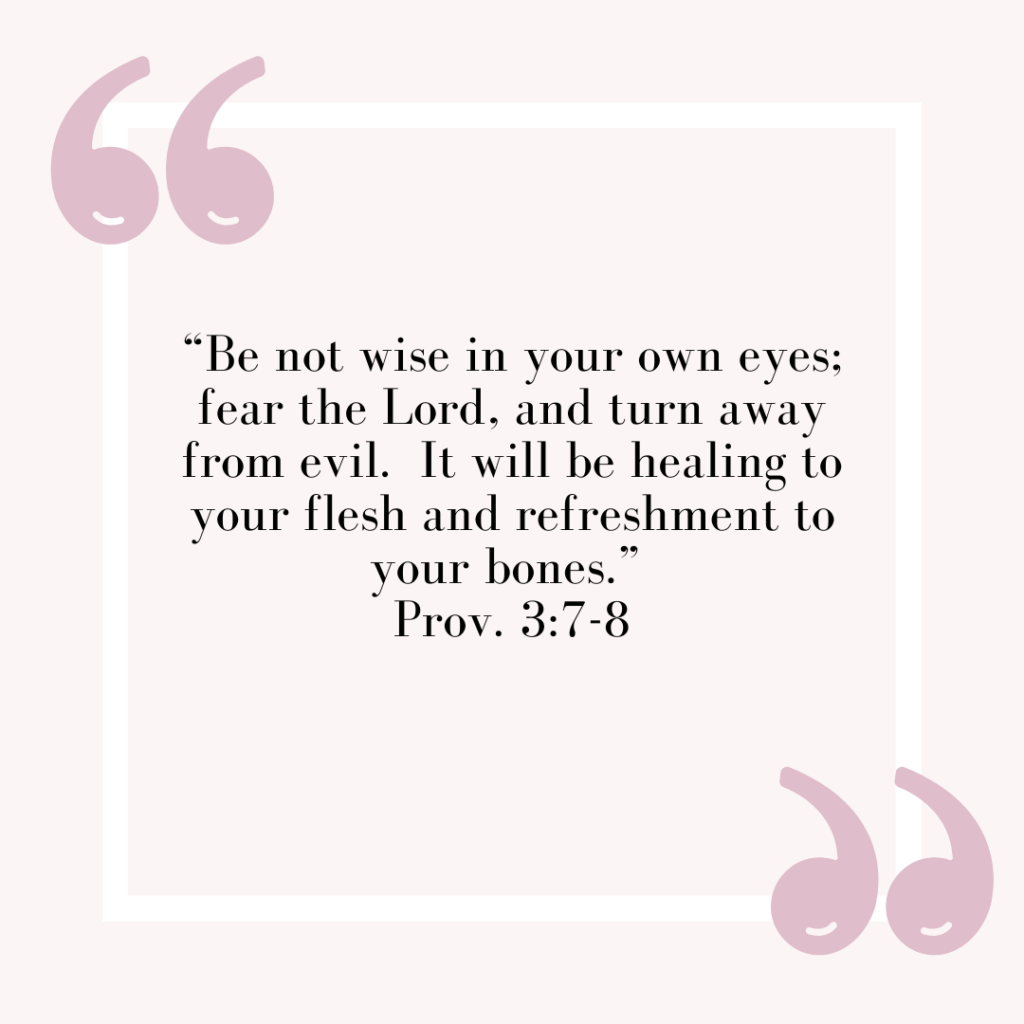 Daily Reading: Genesis 24:52-26:16, Matthew 8:18-34, Psalm 10:1-15, Proverbs 3:7-8
Daily Verse: "Be not wise in your own eyes; fear the Lord, and turn away from evil. It will be healing to your flesh and refreshment to your bones." Prov. 3:7-8
Assuming knowledge leads to regret. People think they know others' thoughts, but they don't. Acting on incorrect information only brings heartache. And everyone makes a mistake at some point or another.
As I look back over my life, one of my biggest regrets comes from assuming I knew someone else's thoughts. My wisdom proved lacking, and my relationships suffered as a result.
Fearing the Lord and submitting my life to Him meant acknowledging the fact I don't know. Only God knows people's thoughts; we can only guess. Once we stop assuming and allow God to begin guiding us, our relationships will flourish, and we will find refreshment.
Seek God's wisdom daily. Accepting human knowledge has limits, but the Lord's sovereignty knows everything leads to life change. In Him, we can trust. Fearing the Lord steers us from evil and brings healing to our bones.
Lord, forgive us for acting on our limited wisdom. As we seek You, fill us with Your wisdom. Guide and direct us on Your path, away from evil. Heal our hearts, minds, and souls as we follow You. IJNIP. Amen